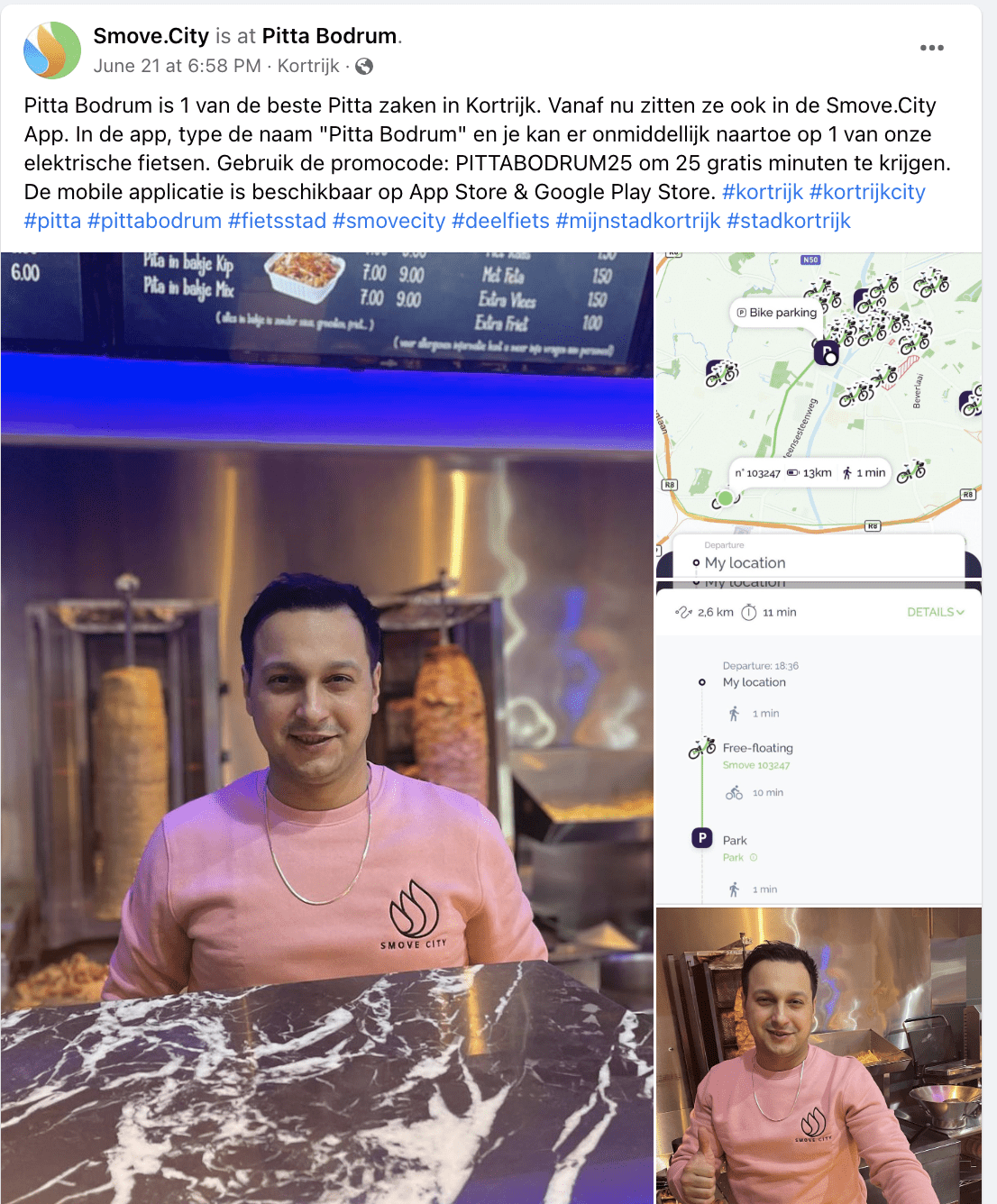 SMOVE.CITY Increases Support For Local Business During the "PaasFoor" in Kortrijk
[ld_images_group_element image="19712″][/ld_images_group_element]
SMOVE.CITY Increases Support For Local Business During the "PaasFoor" in Kortrijk
Kortrijk, Belgium – SMOVE.CITY LIMITED.
SMOVE.CITY, the data driven electric bike share solution using optimized pedal-assist technology, announced its continuous support for local businesses and the local community by announcing the promotion of local restaurants and bars in Kortrijk during the "Paasfoor".
The support for local businesses will be illustrated inside the mobile application, you will be able to see local restaurant and bars inside the mobile application and you can gain free rides if you use the promocodes from the local bars and restaurants.