Bike Parking Rules

Bike Parking Rules
Dedicated Bike Parking
With SMOVE.CITY we solved the issue of wrongly parked shared vehicles. We always use dedicated bike parking to avoid wrongly parked bikes.
Watch the video to see how we resolved this issue and how we can help your city. Read more about how we innovate our software and hardware in order to efficiently solve challenges, such as this challenge.
Have a look at a map with all the dedicated bike parkings in Belgium including the capacity of each bike parking and the frequently used cycle routes from our users. View Map
How to park
You have arrived at your destination and want to end your trip? Click on the "END" button at the bottom right of your screen. Once you have dropped off your bike, you will receive a summary of your trip including the distance travelled, the price you were charged and the health and environmental impact of your trip.
In certain areas defined with the municipalities, physical stations have been installed to allow better management of bicycle parking. On departure, after entering your destination, the app automatically indicates the parking zone closest to your point of arrival.
If the app prompts you to drop off your bike at the nearest physical station, follow the instructions that appear on your screen: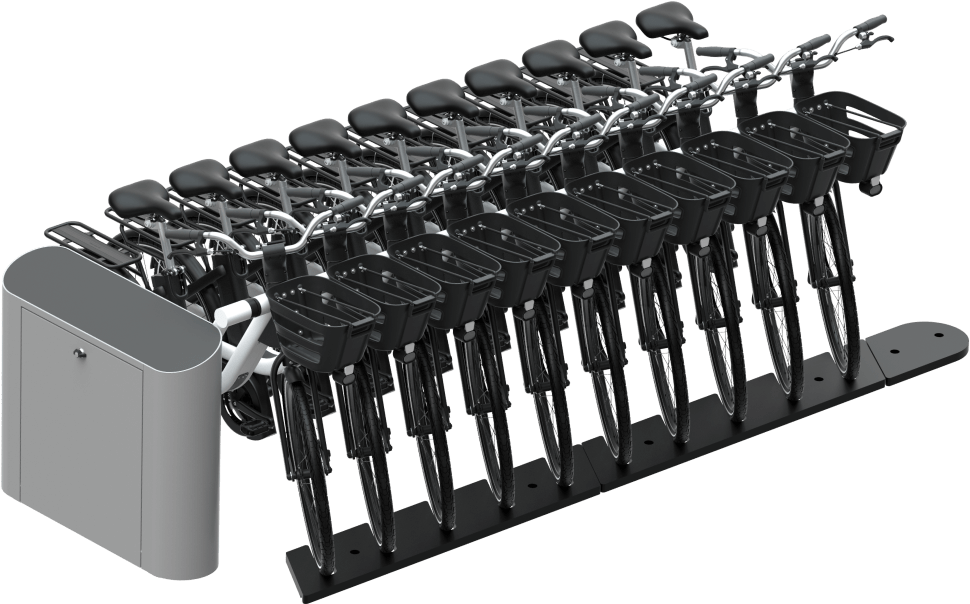 If there is no station nearby, you can leave your bike in a public location that does not interfere with the circulation of other users. Be sure to follow these few parking rules:
Do not park the bike on a sidewalk where it could get in the way of pedestrians, especially people with reduced mobility
Do not encroach on the roadway
Do not block the exit of a private road or an emergency exit
Do not park the bike on private property