Short-term renting     Long-term renting
Electric bike solution using optimized pedal-assist technology.

Get The App
Use SMOVE.CITY to Explore the CityVisit a BarVisit a RestaurantVisit Your FriendsCommute to Work
SMOVE.CITY is a Data Driven Electric Bike Share Solution & Mobility Platform. We offer shared electric mobility options as an alternative to traditional forms of urban transport. Our electric bikes use optimized pedal-assist technology which allow us to offer the highest level of performance.

Learn More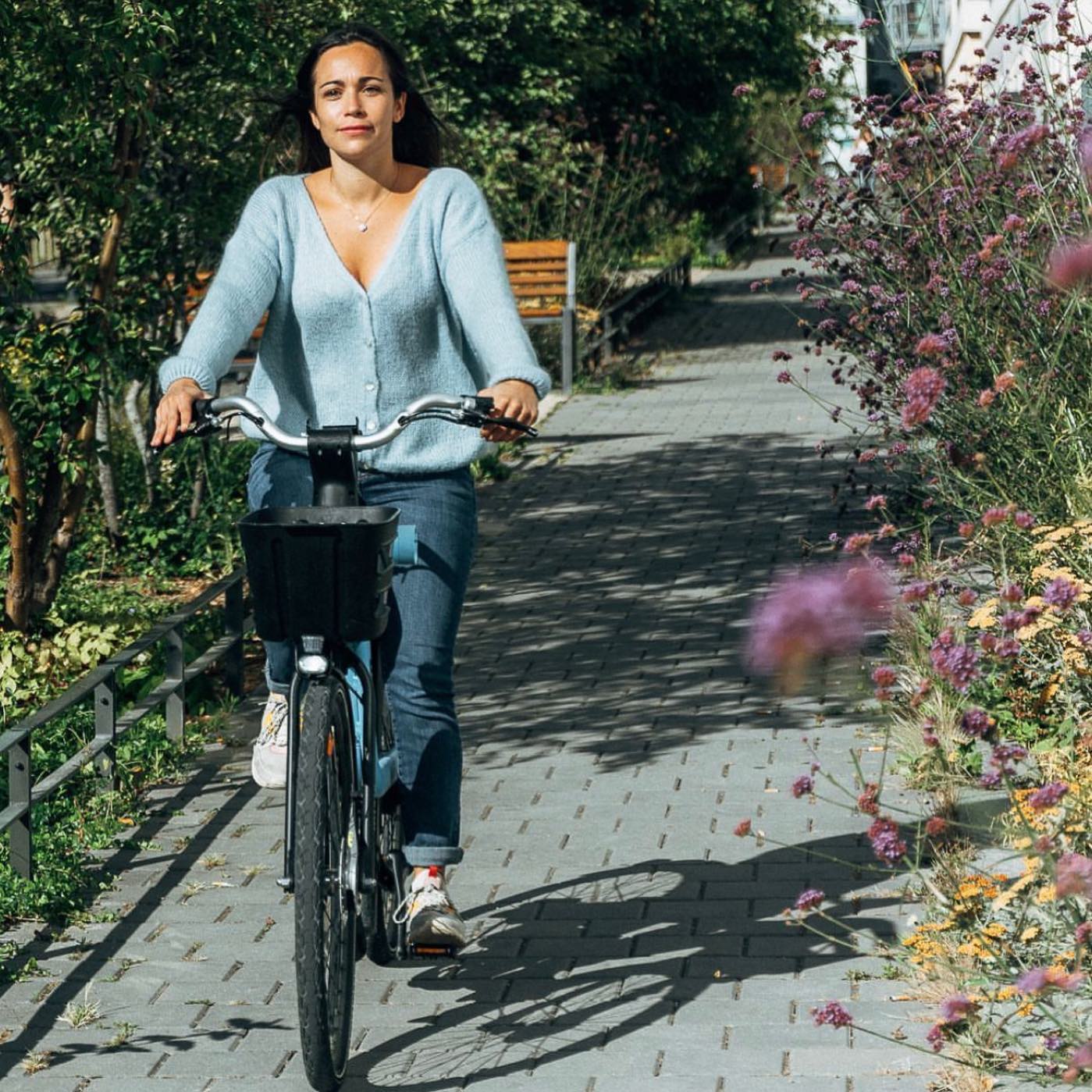 Detailed Trip Data
If you click on a particular trip, you get more detailed information.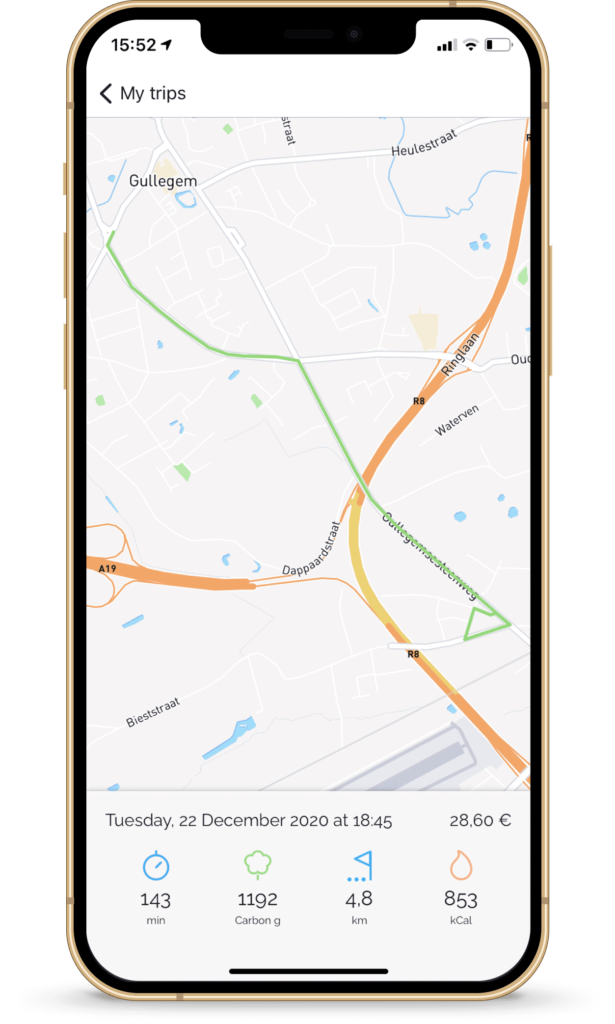 Overview Of Trip Before Starting
We provide general information of your trip before you start the trip.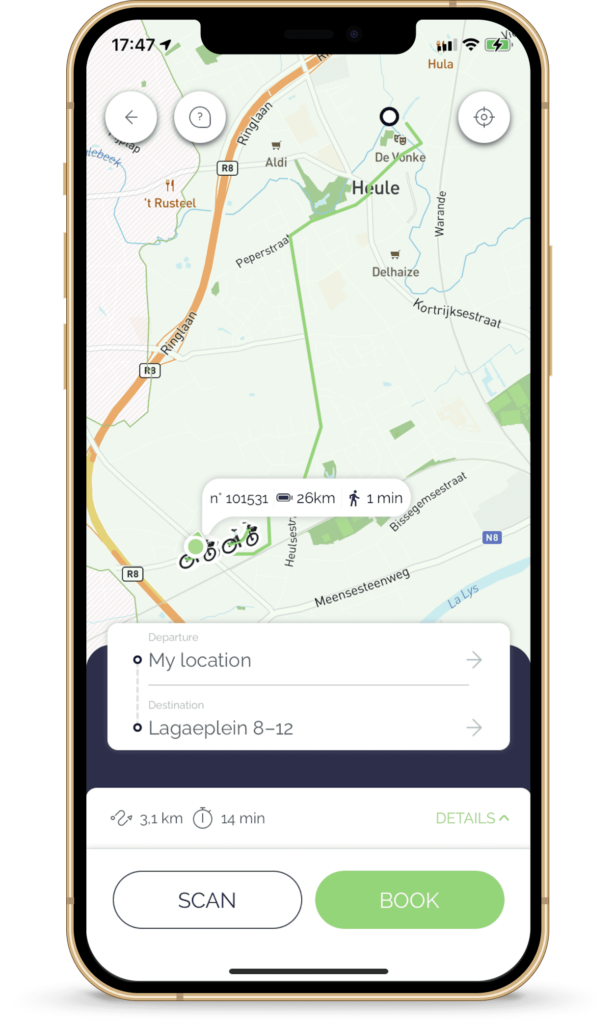 Choose A Destination
Enter a destination, or click on a place on the map.
You can also choose from your favorite places.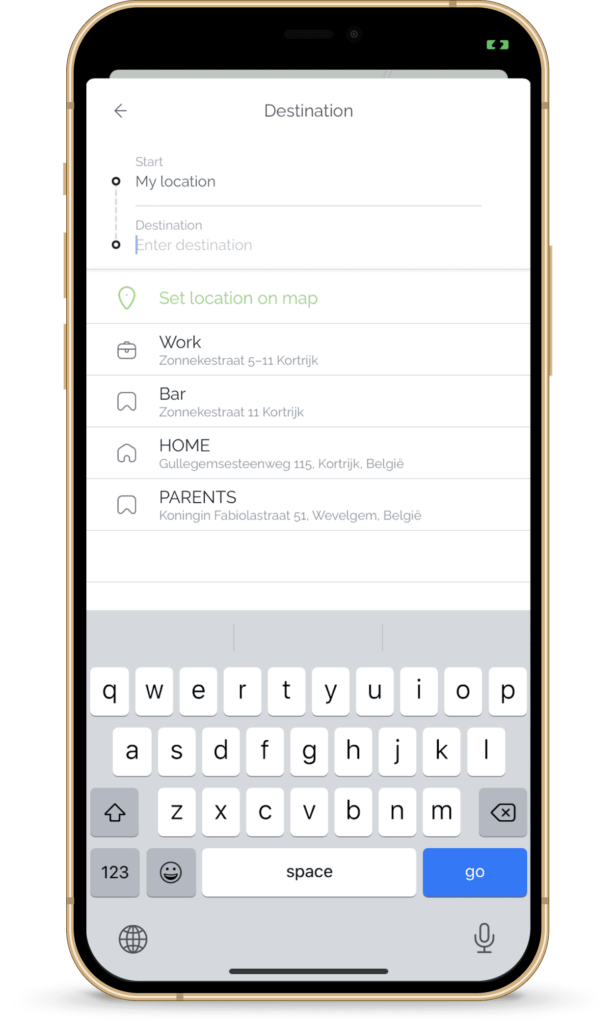 Report Technical Issues
Easily report any technical issues by selecting them and making a picture
along side a note describing the issue in detail.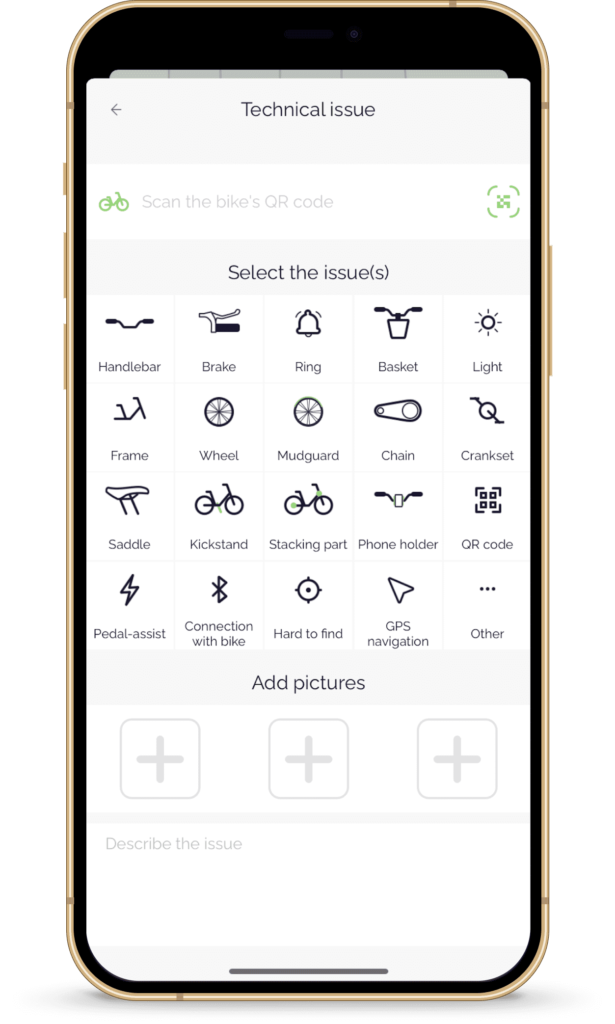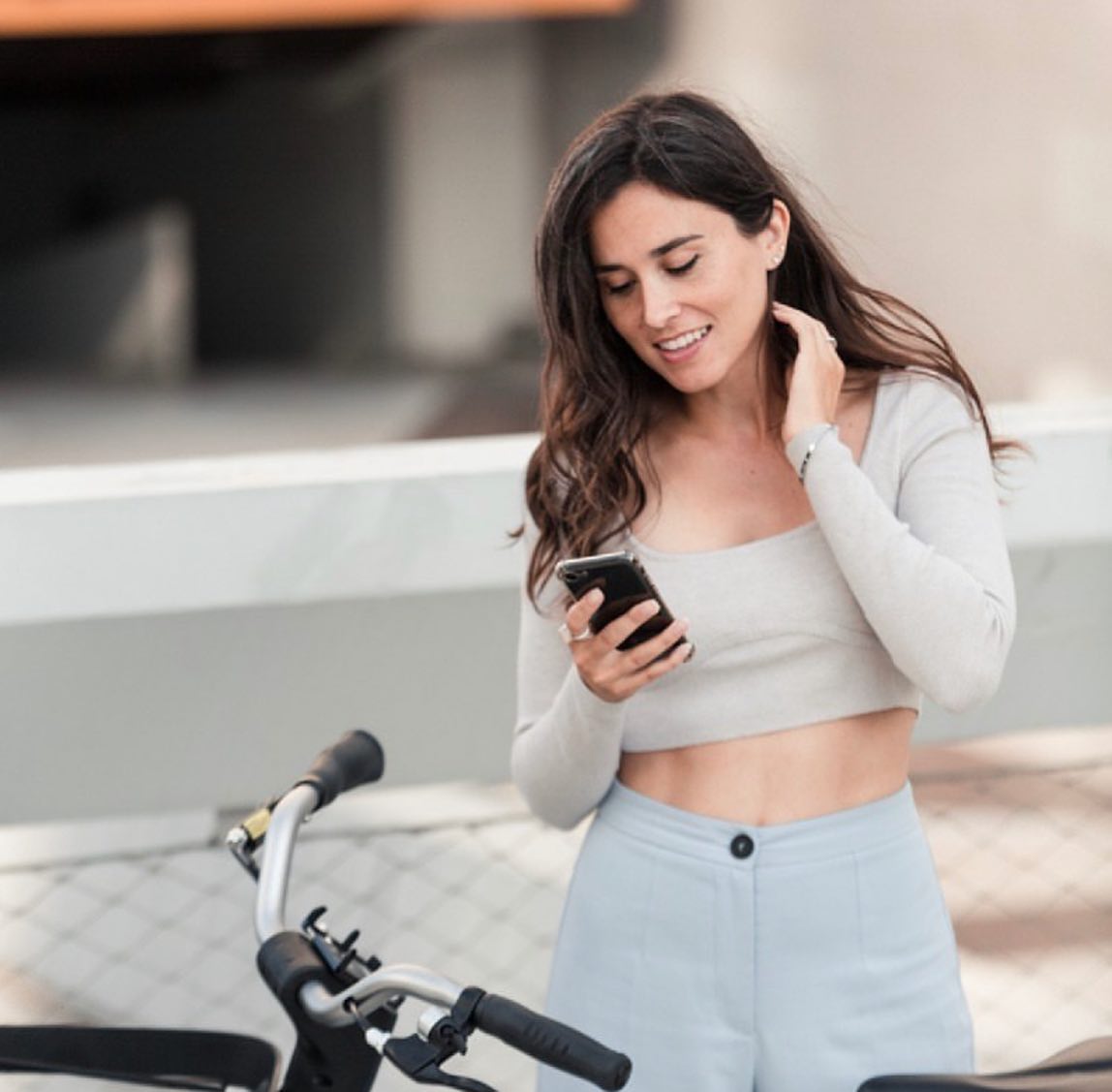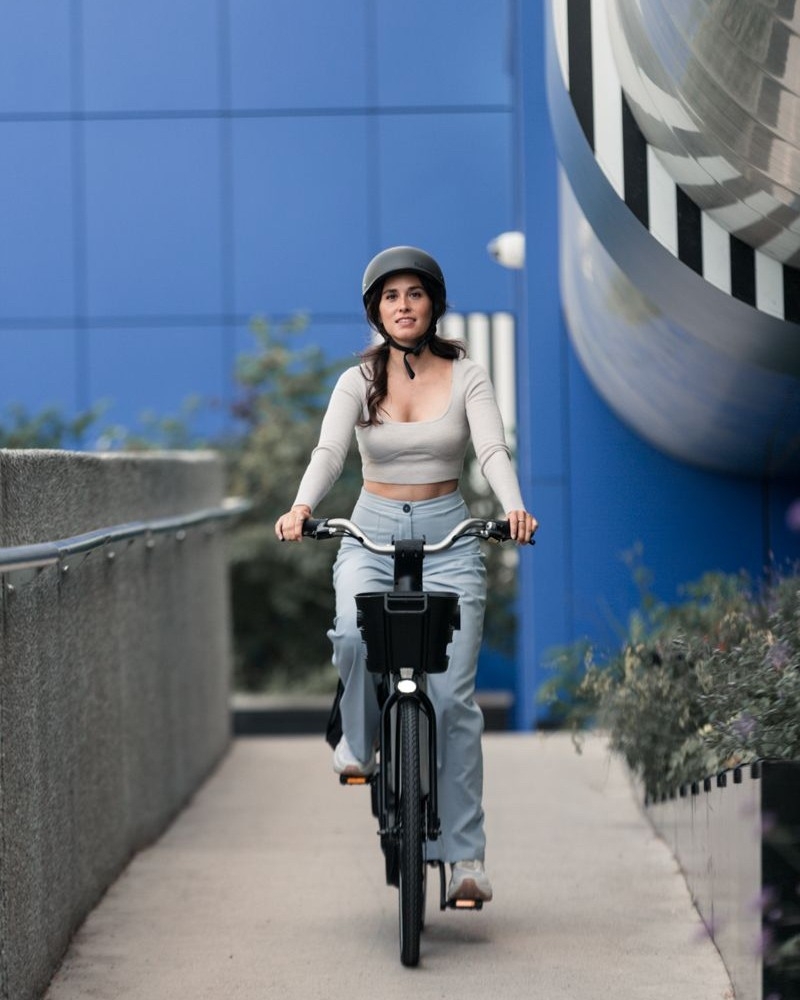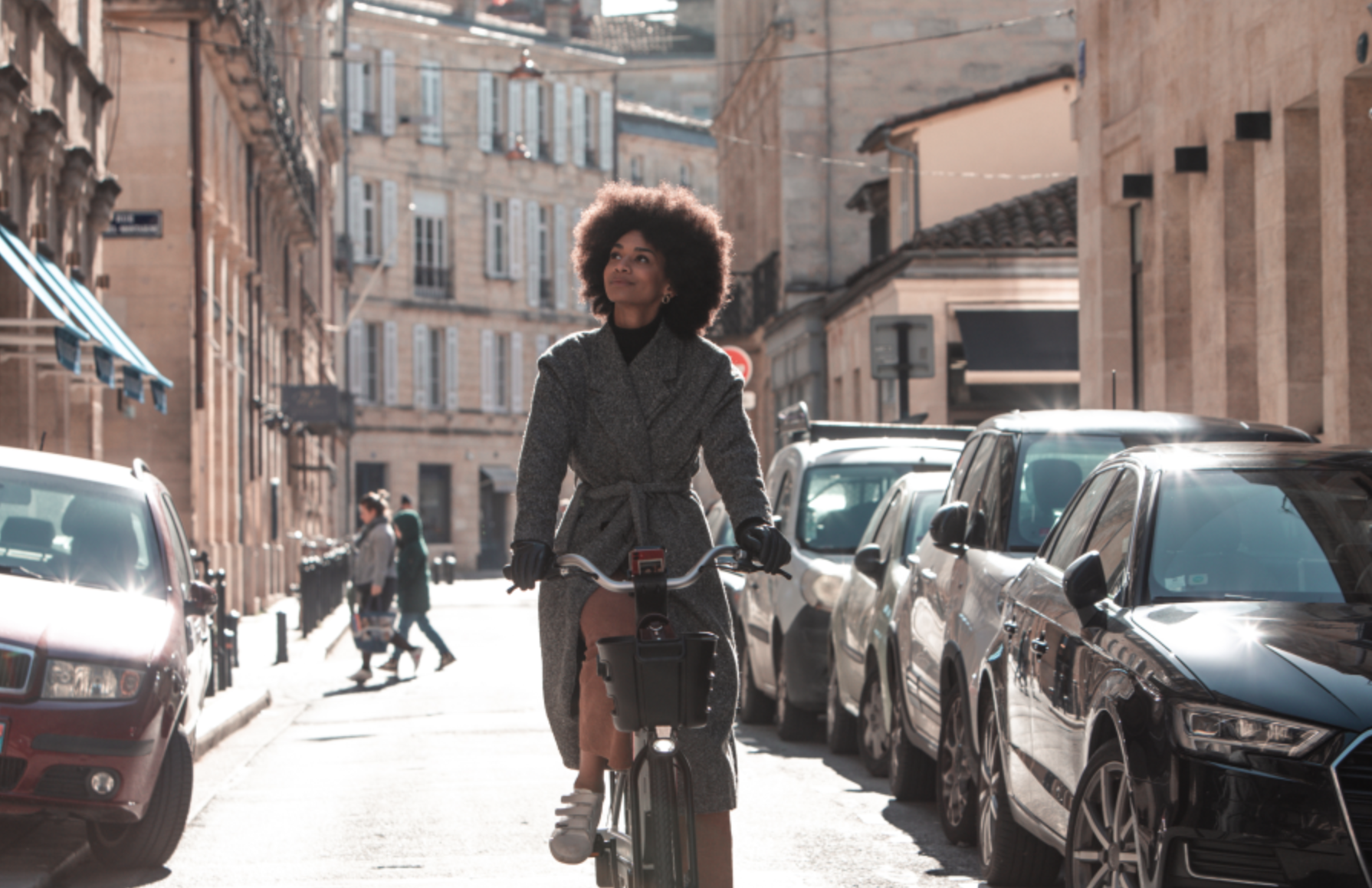 Appstore Android
Our E-Bike Solution
Here's what you get when you use SMOVECITY:
Connected bike with electric assistance:

smartphone holder
basket (5kg max)
brake disc
connected automatic anti-theft security
speed adapted to the effort
royal seat

Integrated GPS: the app accompanies you during your trips
History of your trips
Summary at end of each trip (distance travelled, duration, etc.)
Explore Our Offer
Tips and precautions
Wearing a helmet: though it is not mandatory, we strongly advise you to wear one.
Bike saddle: adjust the saddle height by lifting the handle. Once you have set it up to the desired height, hold it in place and press the handle to put it back to its initial position. Feel free to push and pull the saddle to check that it is properly locked, as you wouldn't like it to drop during your trip!
Traffic: you can ride on bike paths when available, or you can share the road with other vehicles. Driving on the sidewalk or within parks, which are restricted to pedestrians, is prohibited.
Traffic rules: you have to respect the traffic rules just like any other driver. Please follow the traffic direction, priority rules and traffic lights.
Explore Our Offer
Grant SMOVECITY App access to your phone
To allow the SMOVECITY application to perform properly, please make sure that you have granted it the following access rights:
Bluetooth
Geolocation
Camera
If any of these access rights have not been granted, you will not be able to take a SMOVECITY bike.

Explore Our Offer
#RideSmove
Join our community of amazing Smovers.
Overview Of Bike Usage
We turn the data from mobility services into actionable insights to help

your city get better, and make transportation more efficient. We make it

simple to create effective data-driven decisions. 

Read more.

Sign up Watch Demo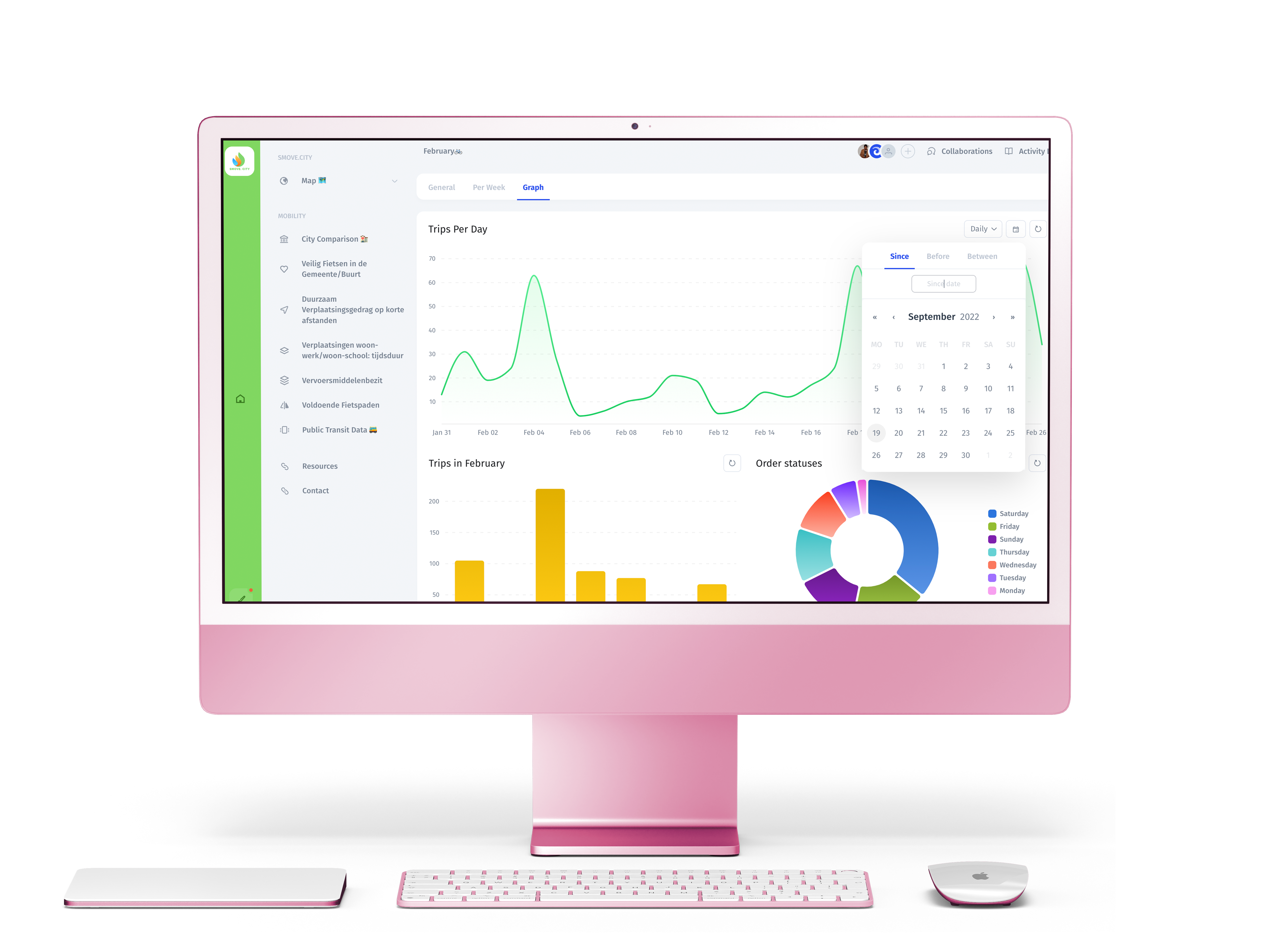 Contact us
We are here to answer any question you may have.

We're interested in
working together

Have a project in mind?
Send a message.

Would you like to join
our growing team?
Trusted by some of the most innovative European cities
We embrace holistic city development & support cities that offer & promote sustainable mobility options. However, sustainable mobility options alone don't solve the overal problem. If you want to tackle the bigger issues which are linked to societal challenges, you need to have access to data.

The SMOVE.CITY Mobility Data Platform transforms your city into a smart city using your mobility data. Join us