Join The Ride
Partner with SMOVE.CITY in our mission to create more human centred cities.

The European cities of the future will be human centred,

resilient, inclusive, diverse, prosperous, safe and sustainable.

Cities will have a well-assembled physical setting: there is character, distinctiveness, diversity and vitality across the range, with high levels of liveability

and all the necessary support facilities from health,

to education, to culture and to public spaces — all of which generate a rich civic life with leadership and vision at all levels. Success requires innovative, visionary and systemic solutions.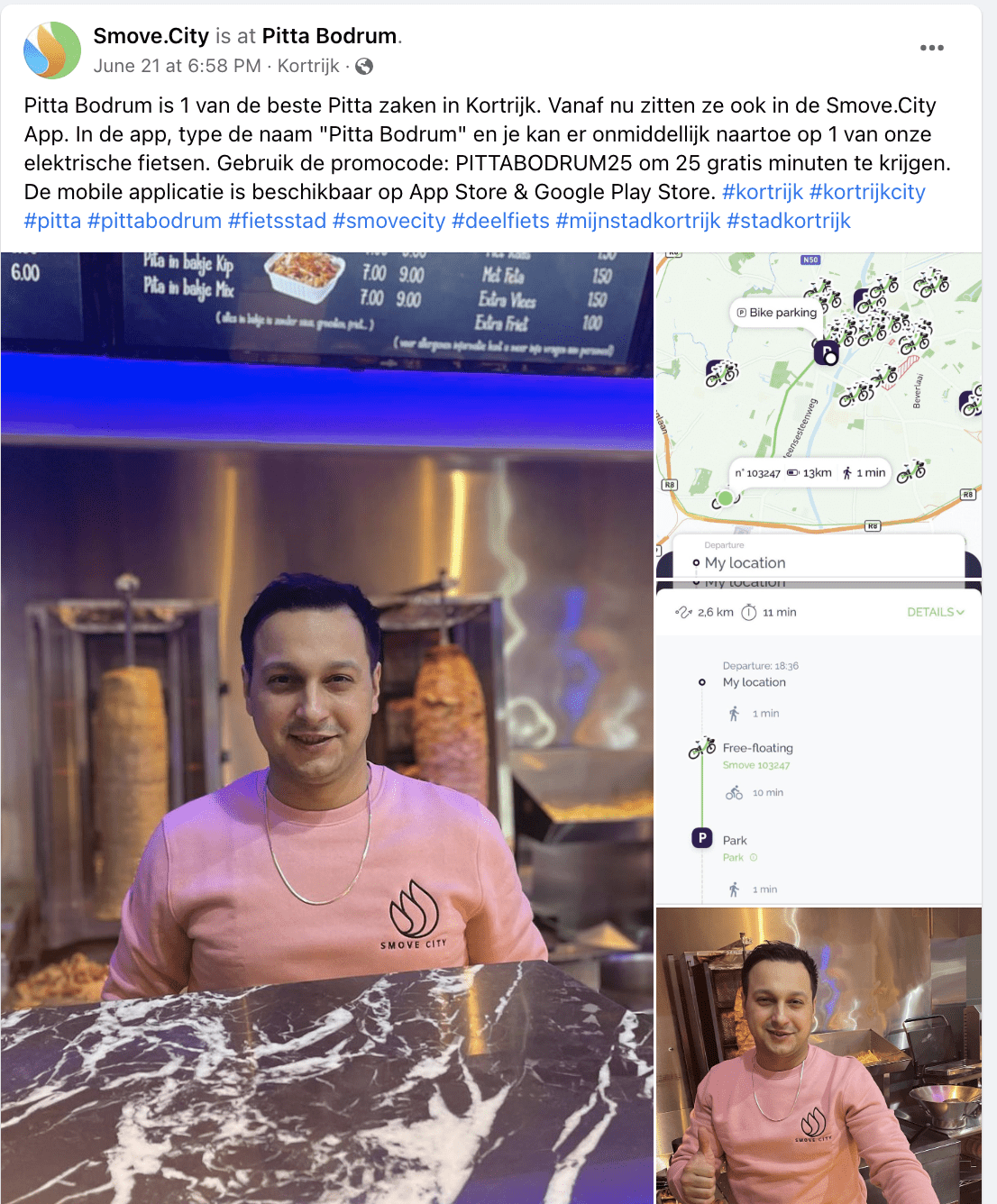 SUPPORT FOR LOCAL COMMUNITY 💚
At Smove.City, we believe in engaging the community and working together with the local authorities while supporting the local economy through partnerships with local businesses.

Thousands of Smove.City bike users may be searching for food in your area. By partnering with Smove.City, we help  local restaurants and bars to connect with our users, our users get free rides if they consume or purchase at local restaurants or bars. 🍔🍟
Join Our Community.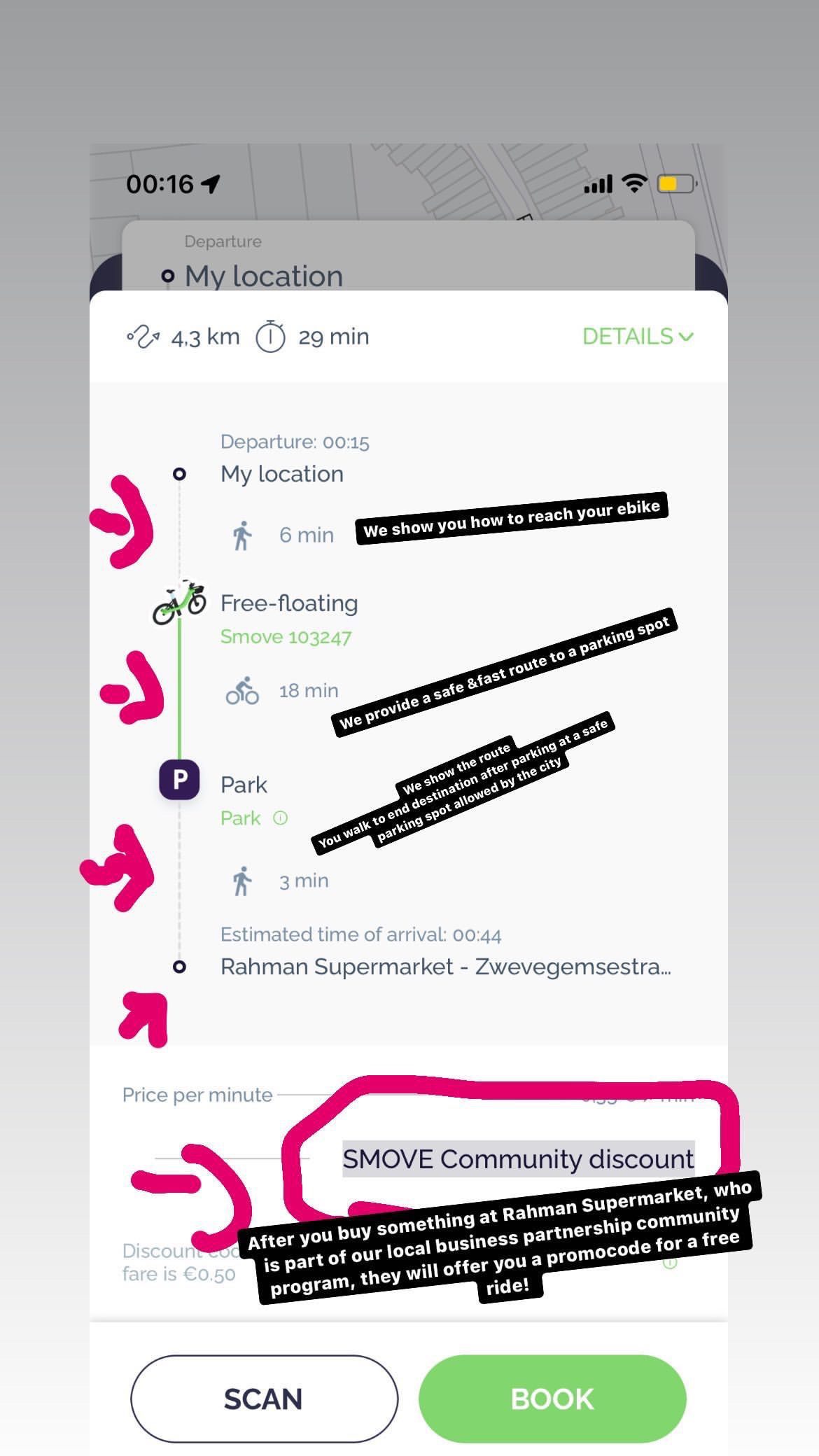 We promote local businesses inside our mobile application and through promotional actions that promote our users to use our bikes to ride to those local business and purchase or consume something.
Interested in partnering with us?