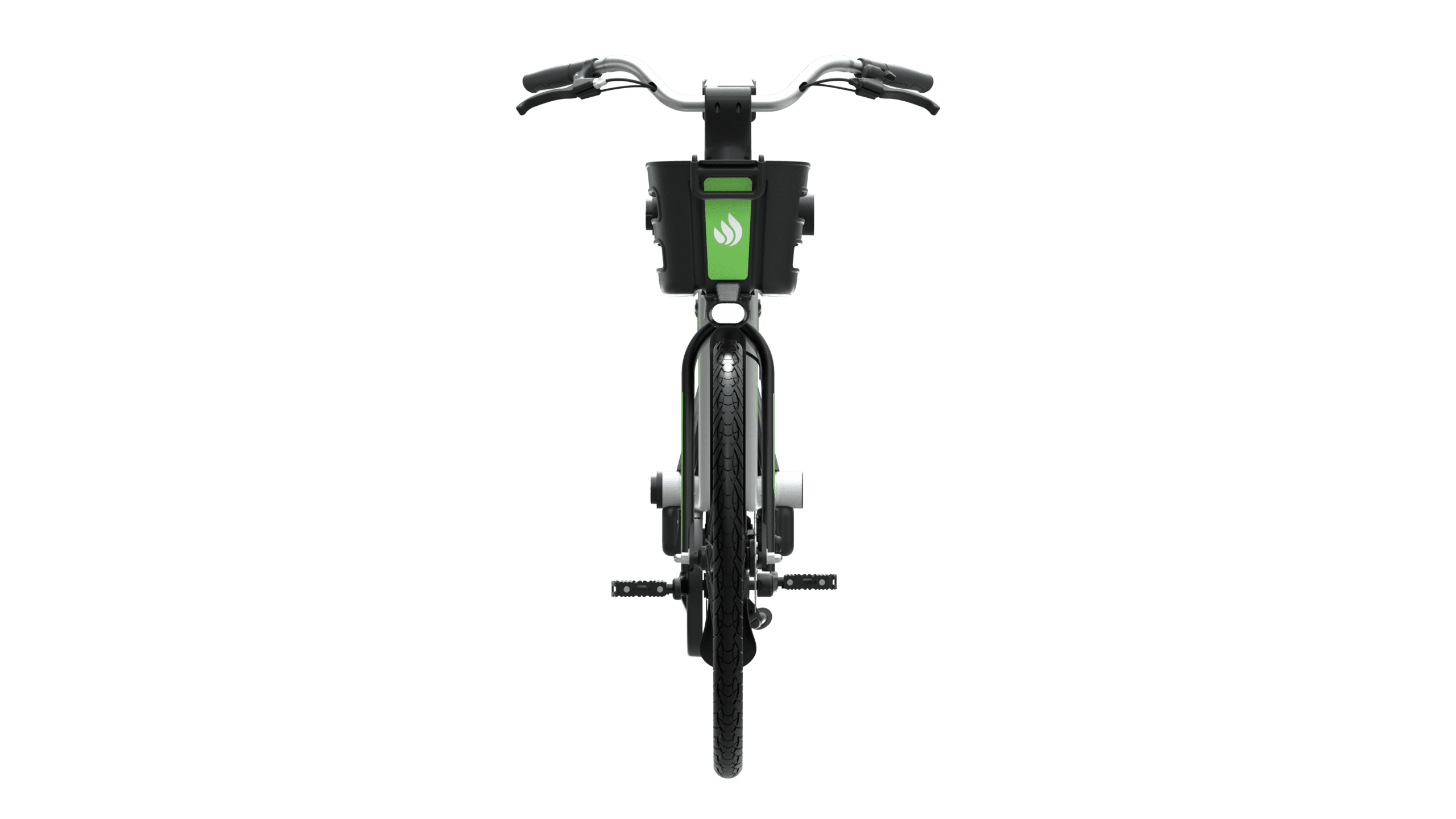 Download APP Download APP
Unique self-diagnosis features
Embedded sensors monitor mechanical, electrical, and software systems to proactively detect potential failures before they become problems for users.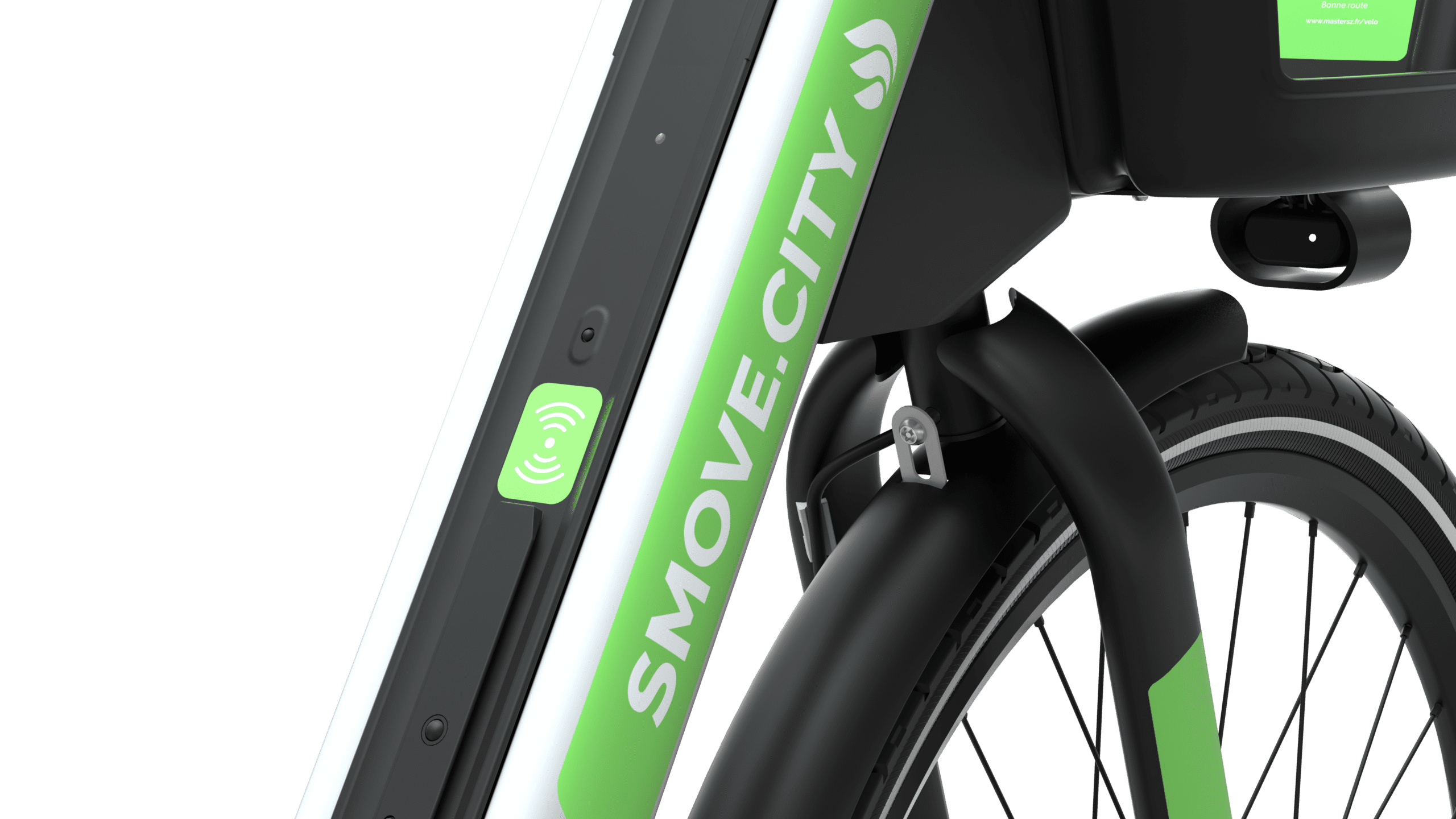 Always Connected
Usage of real-time communication of the GPS position and reporting of more than 50 different forms of data via BLE, WiFi or LTE-M.
Easy-to-swap battery
Batteries have a range of 40 kilometres. They are embedded directly in the seat tube and can be swapped in seconds.
Built to last
These E-bikes have a lifespan of over two years and feature a 100%-recyclable aluminium frame and fork.
Technology
Field Oriented Control technology fine-tunes pedal-assist power to the user's needs and optimizes battery consumption 30% better than other electric bikes.
Over-the-air updates
IoT features enable large-scale firmware rollouts and updates to the e-bikes without service interruption.
Real-time data
The bikes' Lightweight M2M communication protocols instantaneously log all events in the backend system.

Download APP Download APP
Create your account for free.
Using your email address and phone number.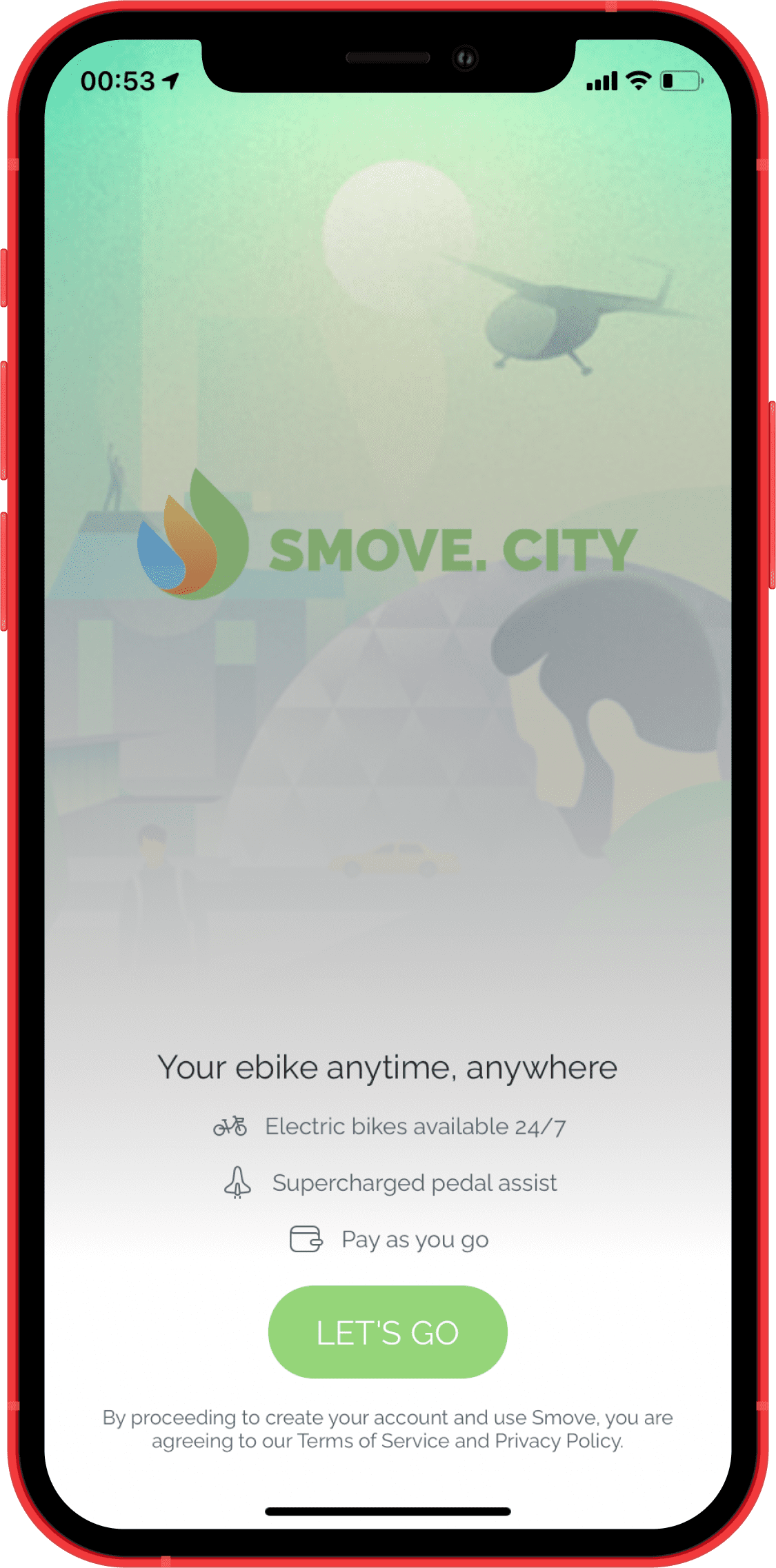 Enter your destination
The app finds an e-bike nearby with sufficient battery to get you to your destination.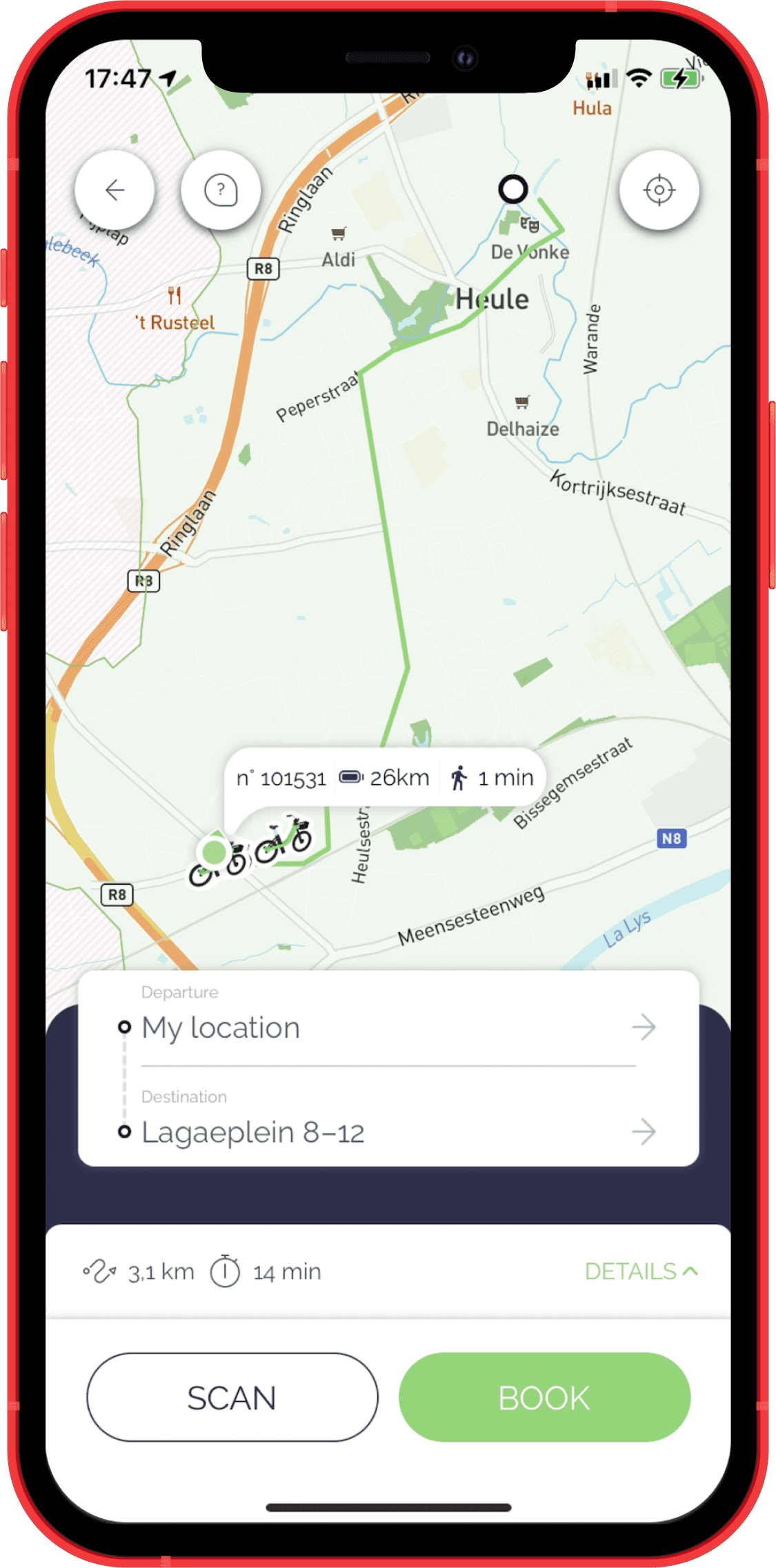 Unlock your E-Bike
Simply scan the bike's QR code
or enter its serial number.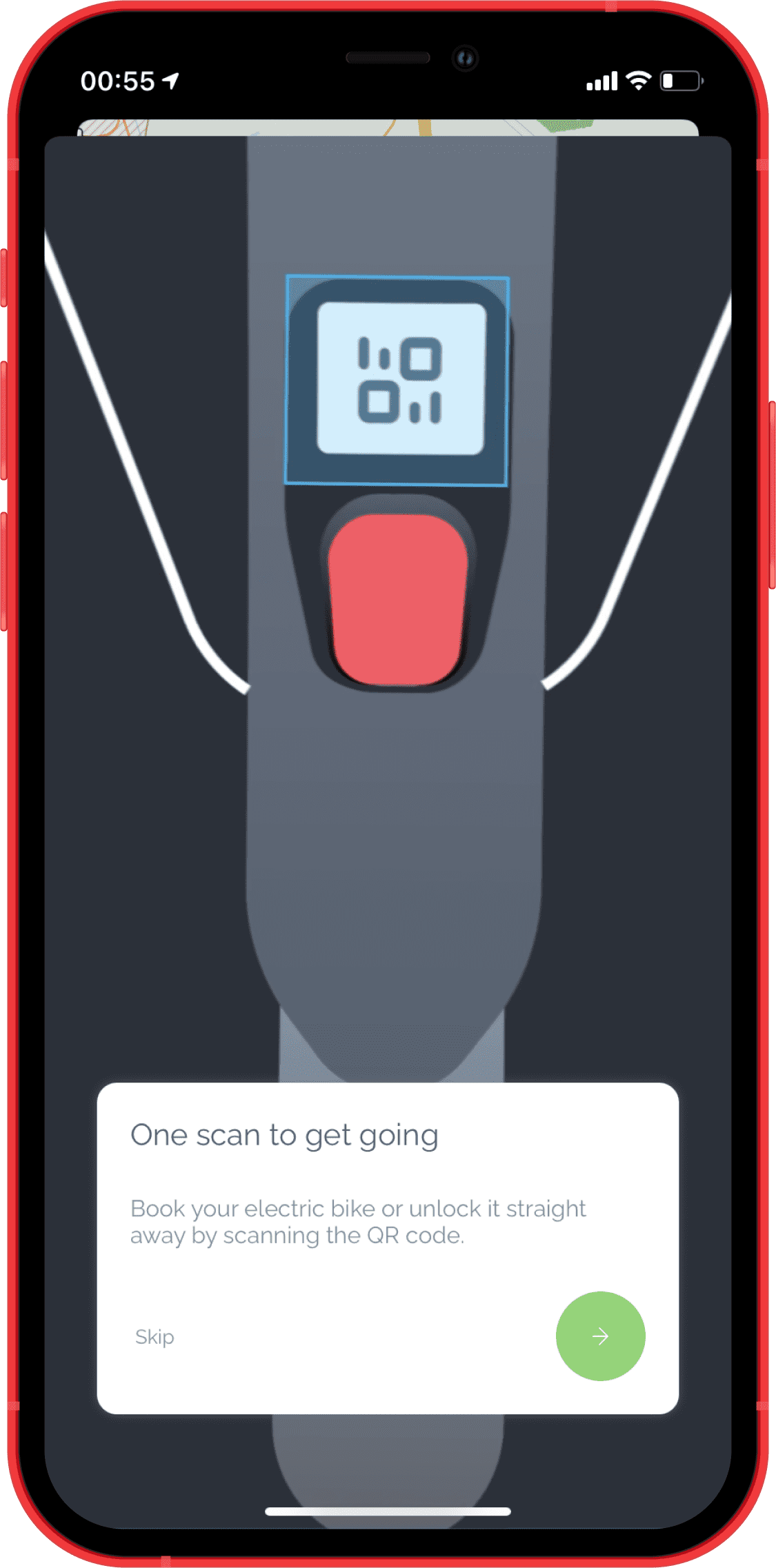 Enjoy the ride
Integrated navigation will take you safely
wherever you need to be.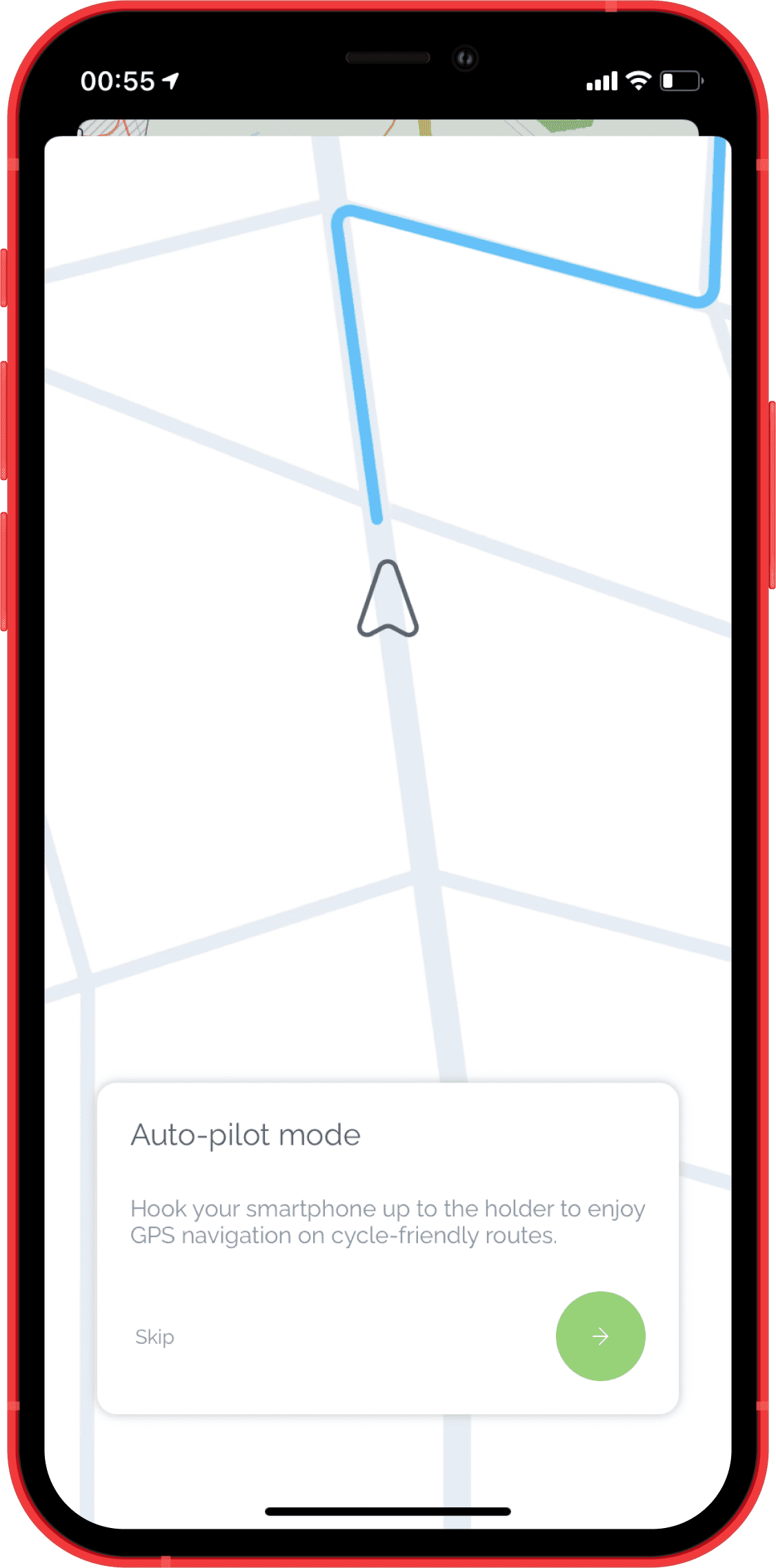 Follow the app's parking instructions
Depending on neighborhoods, you will have
to park at a station or in free floating.