Detailed Trip Data
If you click on a particular trip, you get more detailed information.
Overview Of Trip Before Starting
We provide general information of your trip before you start the trip.
Choose A Destination
Enter a destination, or click on a place on the map.
You can also choose from your favorite places.
Report Technical Issues
Easily report any technical issues by selecting them and making a picture
along side a note describing the issue in detail.
At SMOVECITY, our electric bikes are more than just a mode of transportation – they're connected objects that provide real-time feedback on their position, battery level, and more. Whether you prefer a self-service or long-term rental option, getting started is easy. Simply download our app, choose your preferred offer, and you're ready to go. Experience the convenience and innovation of our electric bike-sharing service today with SMOVECITY.
⸺ Download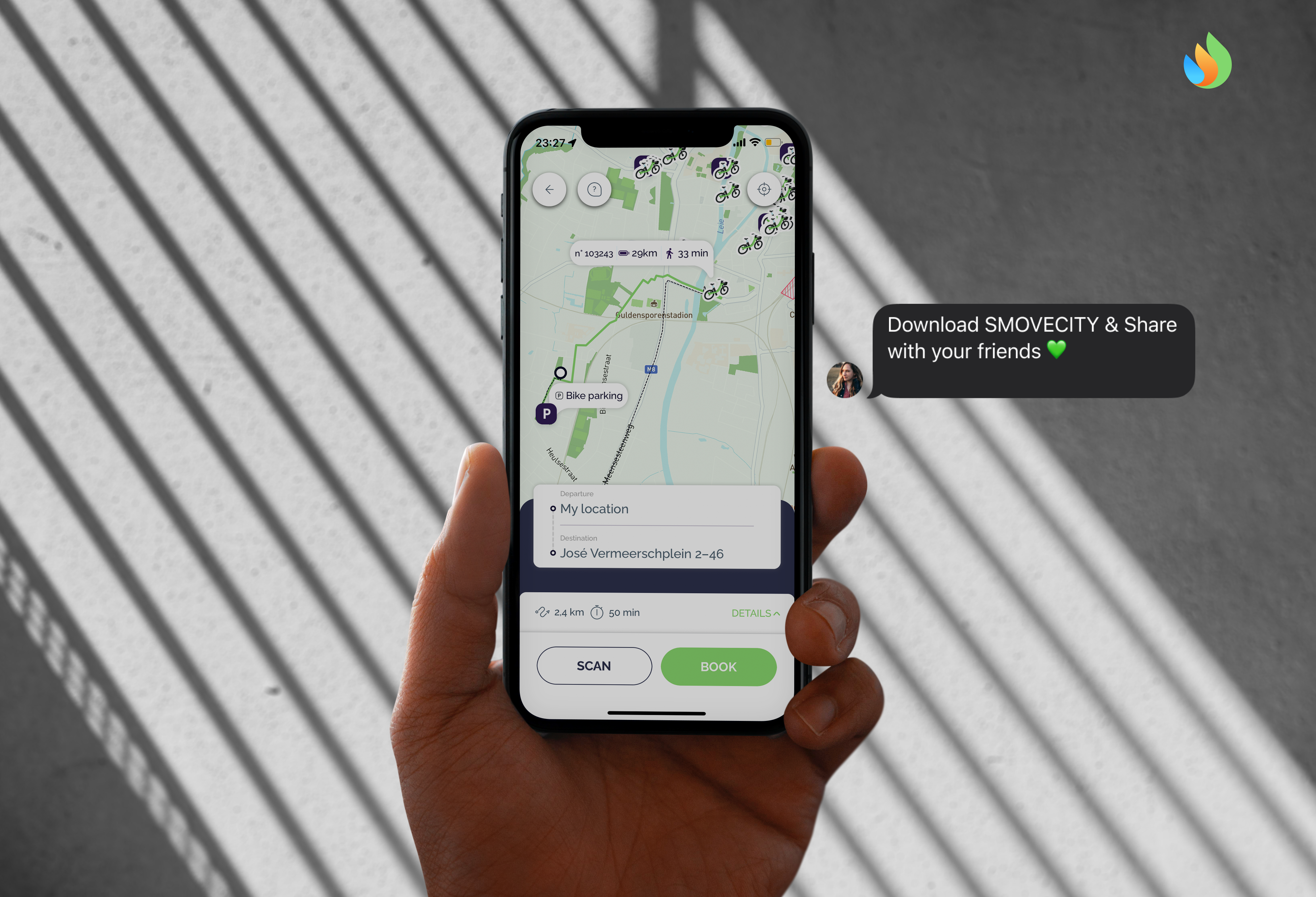 Payment Options
SMOVECITY's mobile application includes a feature called "The Wallet", which lets you deposit money from your bank app (including ING, Belfius, Bancontact, and more) without the need for a credit card. With the Wallet, you can easily pay with a debit card or other options, making your transactions quick and hassle-free.
⸺ See how it works
Bancontact

, Yes, we have it.
You can pay with Credit card, Bancontact, Payconiq and your bank app. We have it all.
⸺ See how it works
Available to launch in your city
Use SMOVE.CITY to

Explore the City

Visit a Bar

Visit a Restaurant

Visit Your Friends

Commute to Work
At SMOVECITY, we prioritize respect for all road users, which is why our electric bikes are always parked at dedicated bike parking spots. With our user-friendly mobile application, you can use one of our shared electric bikes by simply entering the name of a nearby restaurant, bar, gym, or other destination – no need to enter the full address. Say goodbye to parking headaches and hello to convenient, sustainable mobility with SMOVECITY.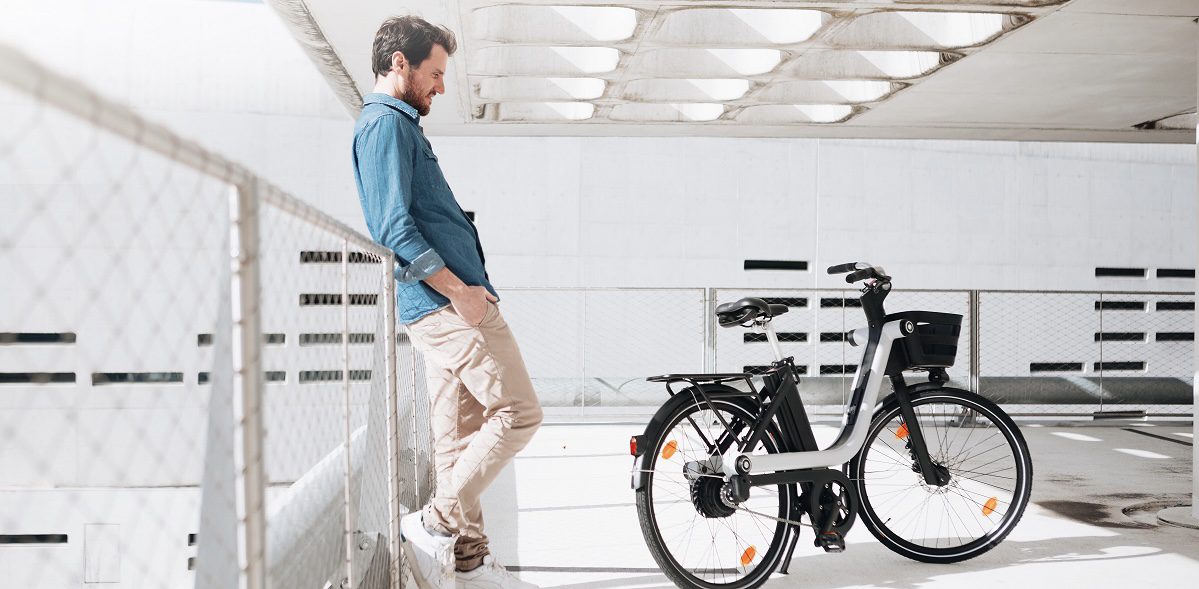 — Track Bike Usage
Overview Of Previous Bike Rides
Overview of the duration of each previous bike ride.
Overview of the Carbon grams of each bike ride. While cycling may not have a completely carbon-neutral impact due to the emissions generated from manufacturing and distribution, as well as the potential need for extra food to fuel the rider, its carbon footprint is significantly lower compared to other modes of transportation. In fact, cycling just 2 miles a day, five days a week instead of driving can offset the initial carbon footprint of a bike within a year. In addition to being environmentally friendly, cycling is also incredibly energy-efficient. Riding a bike for 960 miles only requires the same amount of energy it takes to drive a car for just 20 miles. With these benefits in mind, it's clear that cycling is a sustainable and efficient mode of transportation for both short and long distances.
Overview of the total KM's of each bike ride including the Kcal of the total bike ride.
#RideSmove
Join our community of amazing Smovers.
This website uses cookies to improve your web experience.
See our Privacy Policy to learn more.