SMOVE.CITY & KORTRIJK
Use Case
SMOVE.CITY has been operating in the city of Kortrijk for over 6 months, let's have a look back on our learnings, evolution and added value to the city & the people so far.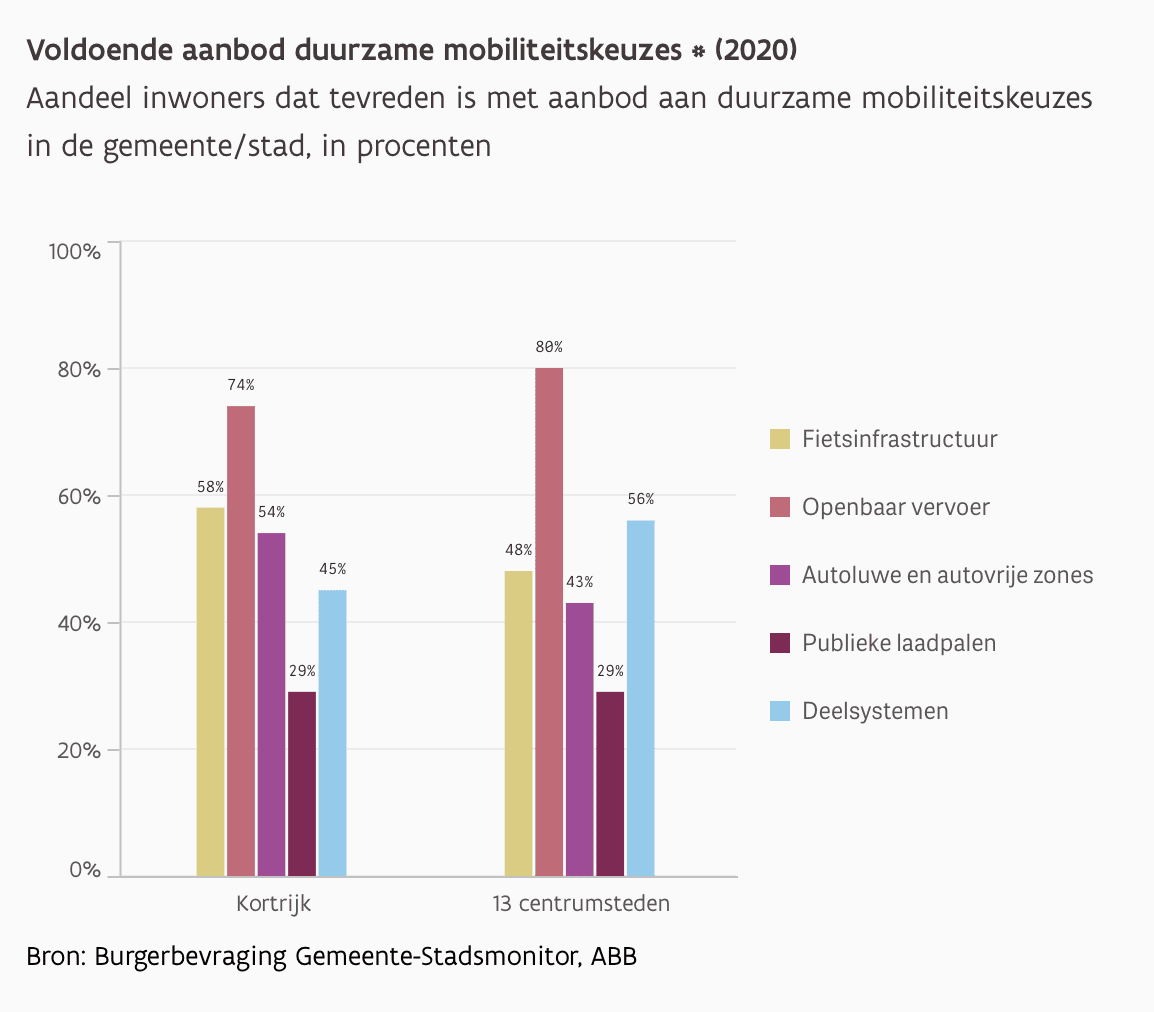 Map of the Trips of The Past Months
These moving dots/lines visualize the different trips our users conducted over the past months in Kortrijk

The parking icons on the map showcase the 482 dedicated bike parking spots approved by the city.

The food icons on the map represent top 3 local business partners we have had these past months in relations with the users we were able to drive to their business as well as the high number of riders and new users this generated us. A win-win partnership.
Our Kortrijk Launch was in the News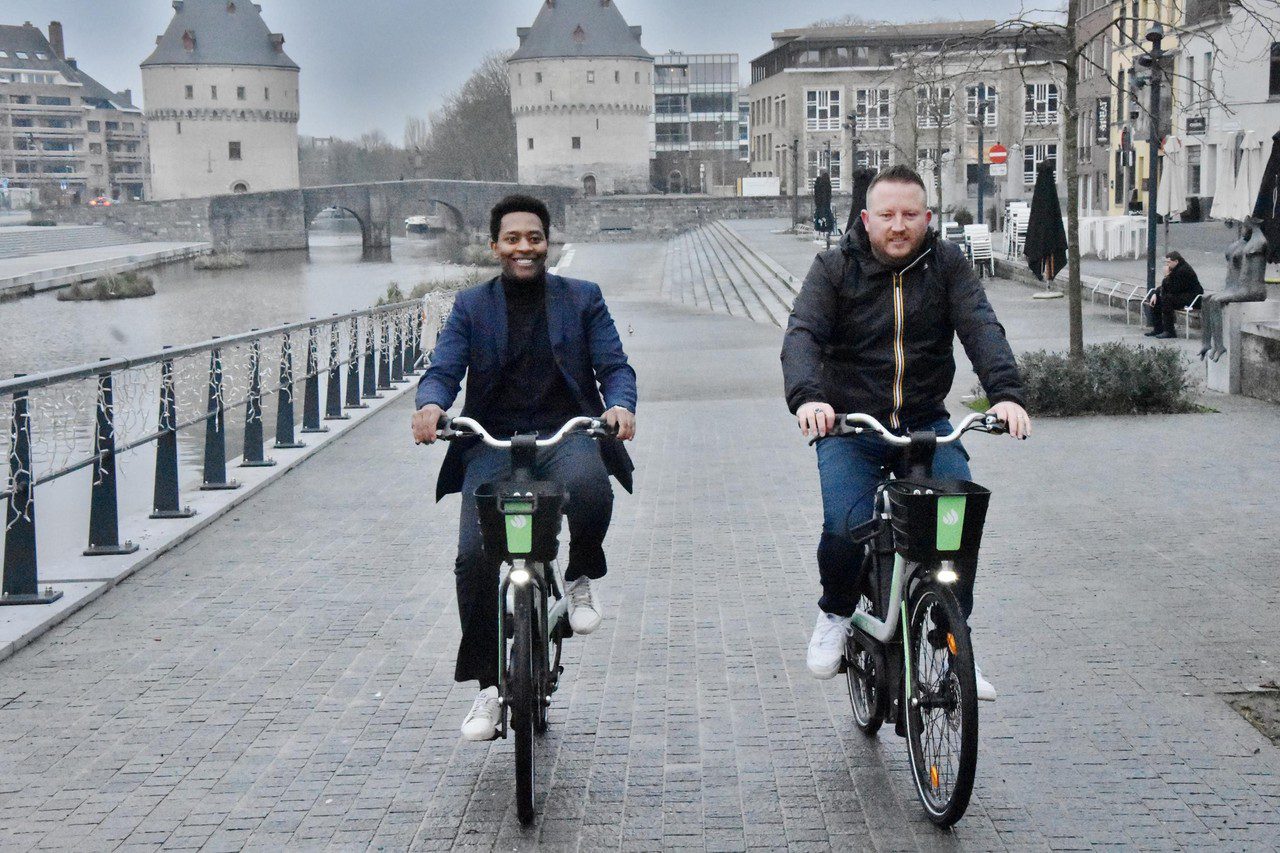 BELGIUM 🇧🇪
Kortrijk – BELGIUM
Compare Kortrijk with other Belgian Cities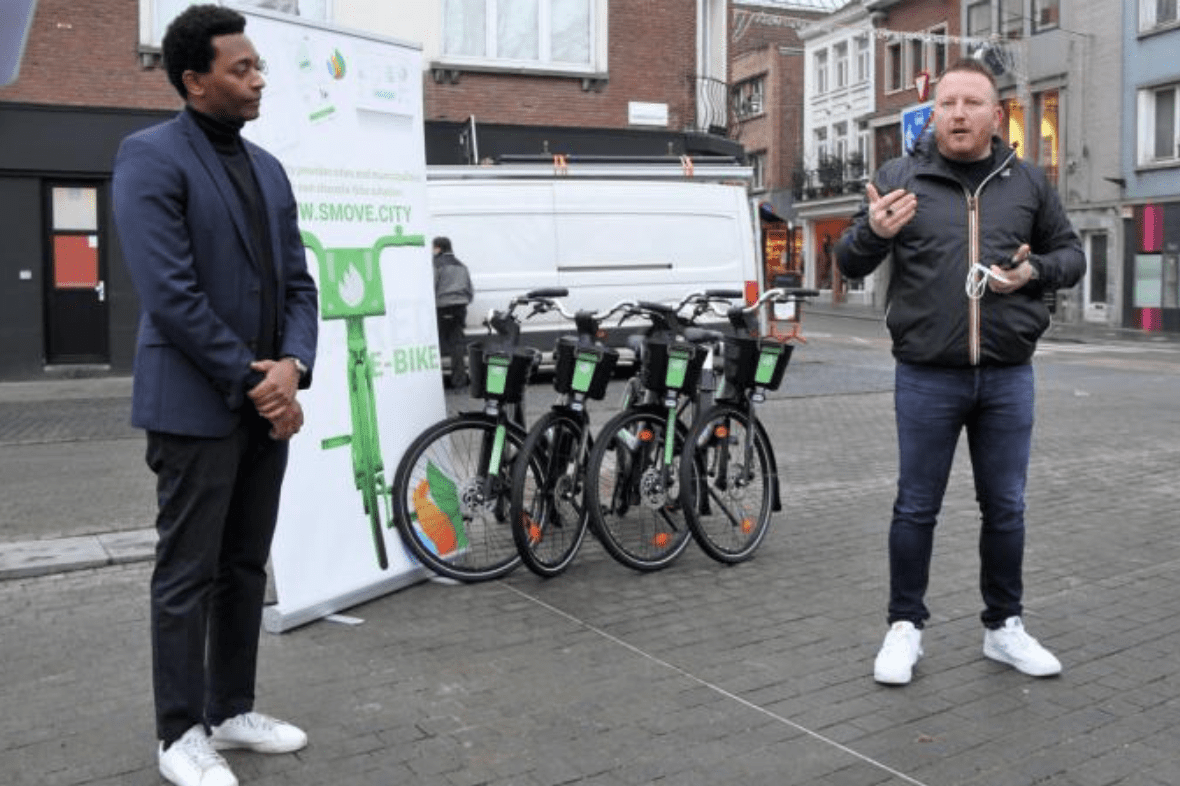 KORTRIJK 🚲
We launched our pilot in January 2022 with media attention from print, radio and TV media.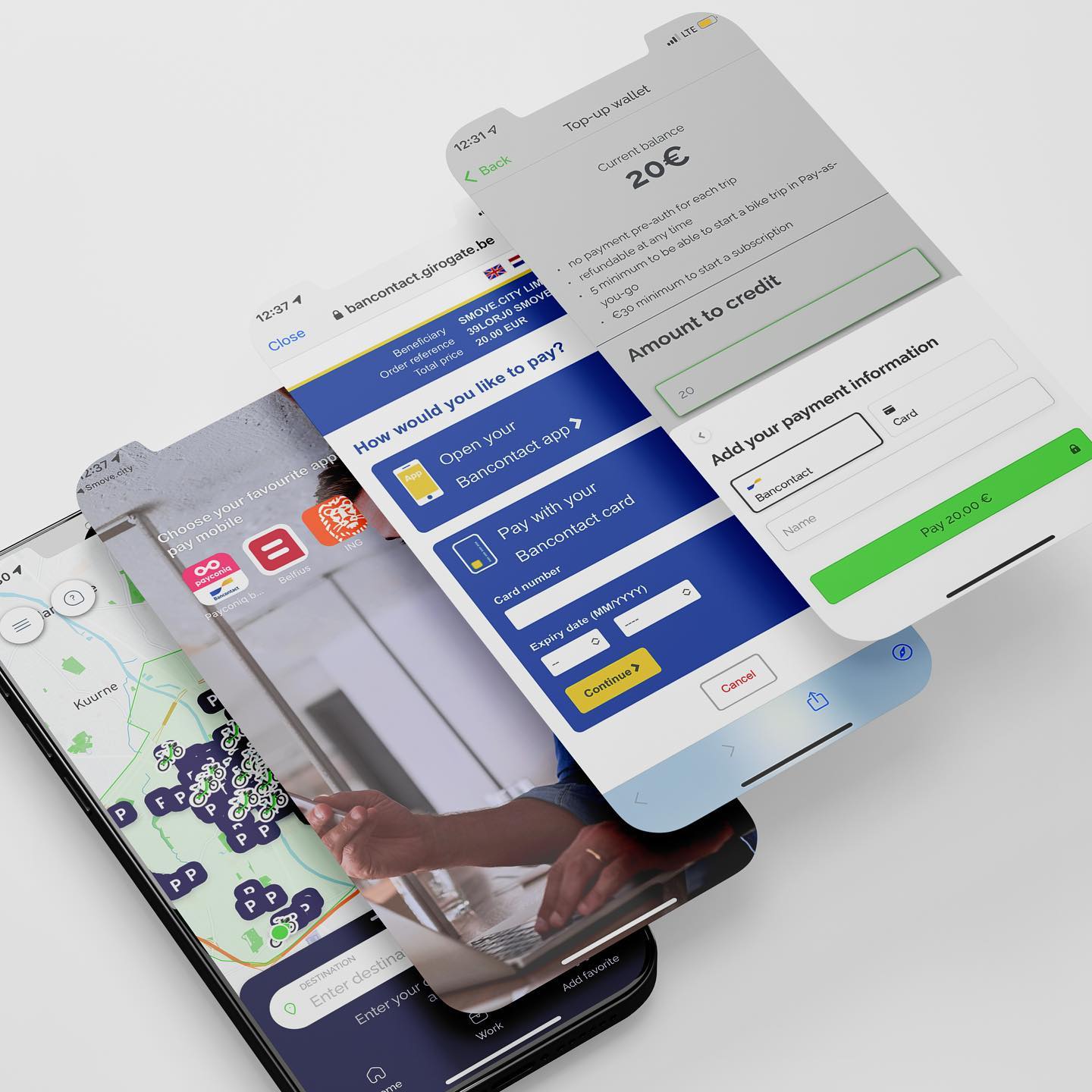 BANCONTACT 💳
14 days after launch we introduced payment with Bancontact due to high request from the users. This shows how we take the feedback from our users serious, in just two weeks after our launch we had already added a highly requested feature.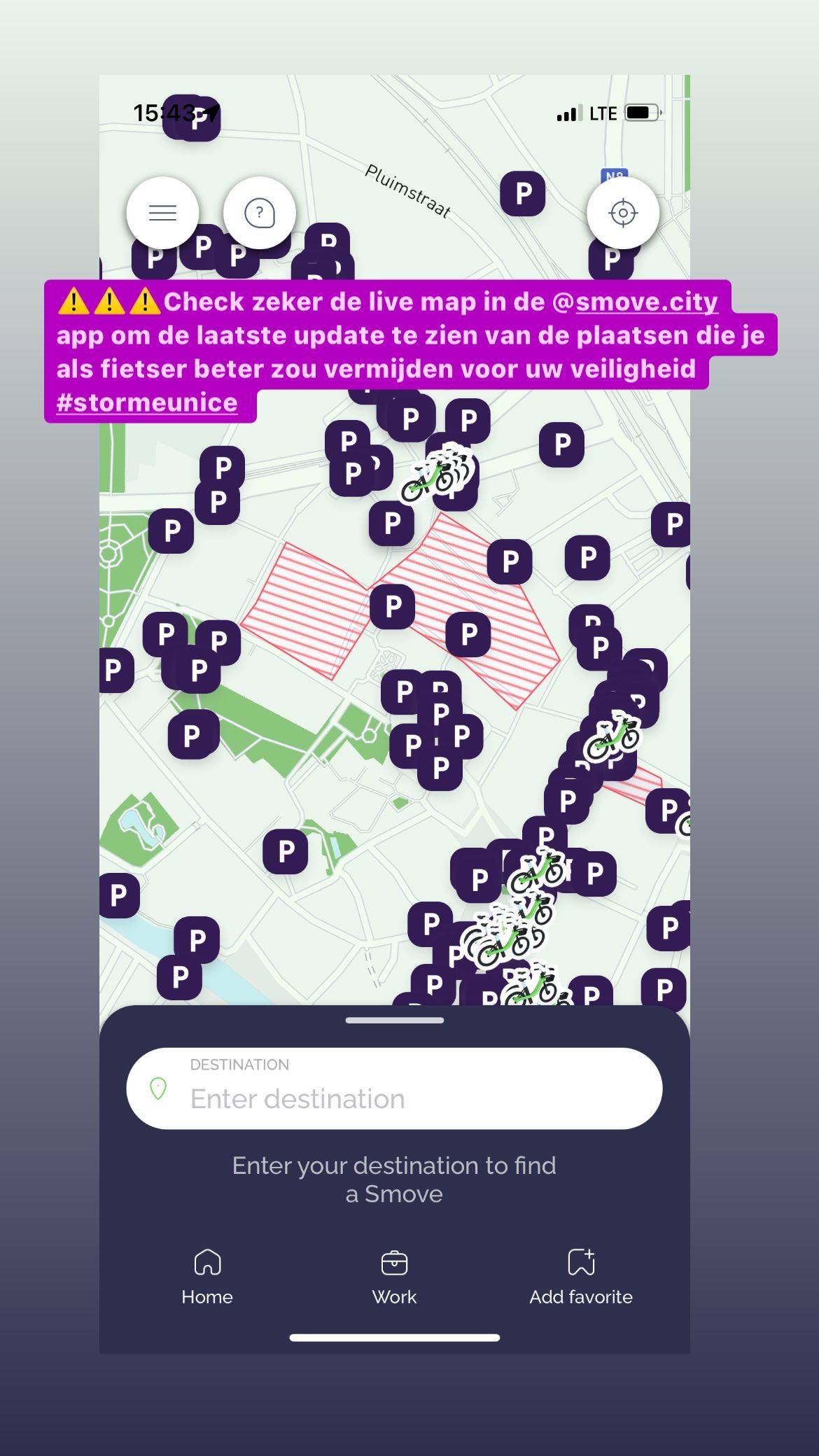 WEATHER CONDITIONS IN APP MAP ⛈
During the heavy storms in early January we started to add real time weather conditions and road conditions inside the mobile application map to prevent our users to use roads that might have been damaged by the storm.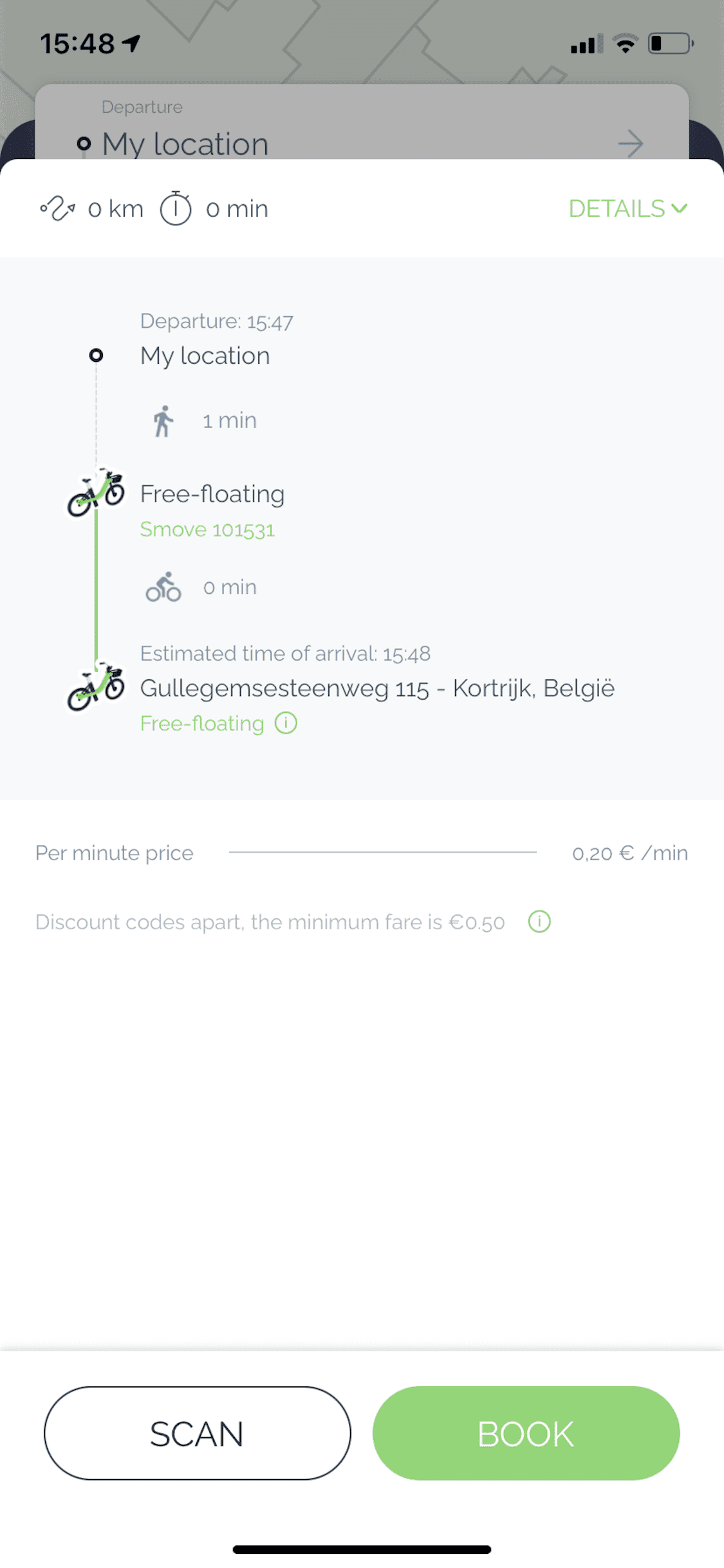 DEDICATED PARKING 🚏
At first when users added their destination, we would provide a route to that direct destination, however, we noticed that due to this, users tend to just park the e-bikes at that destination and sometimes that destination was not suited for bike parking and it was stopping the right of way for other road users. This is of course something we did not want and we had to avoid this.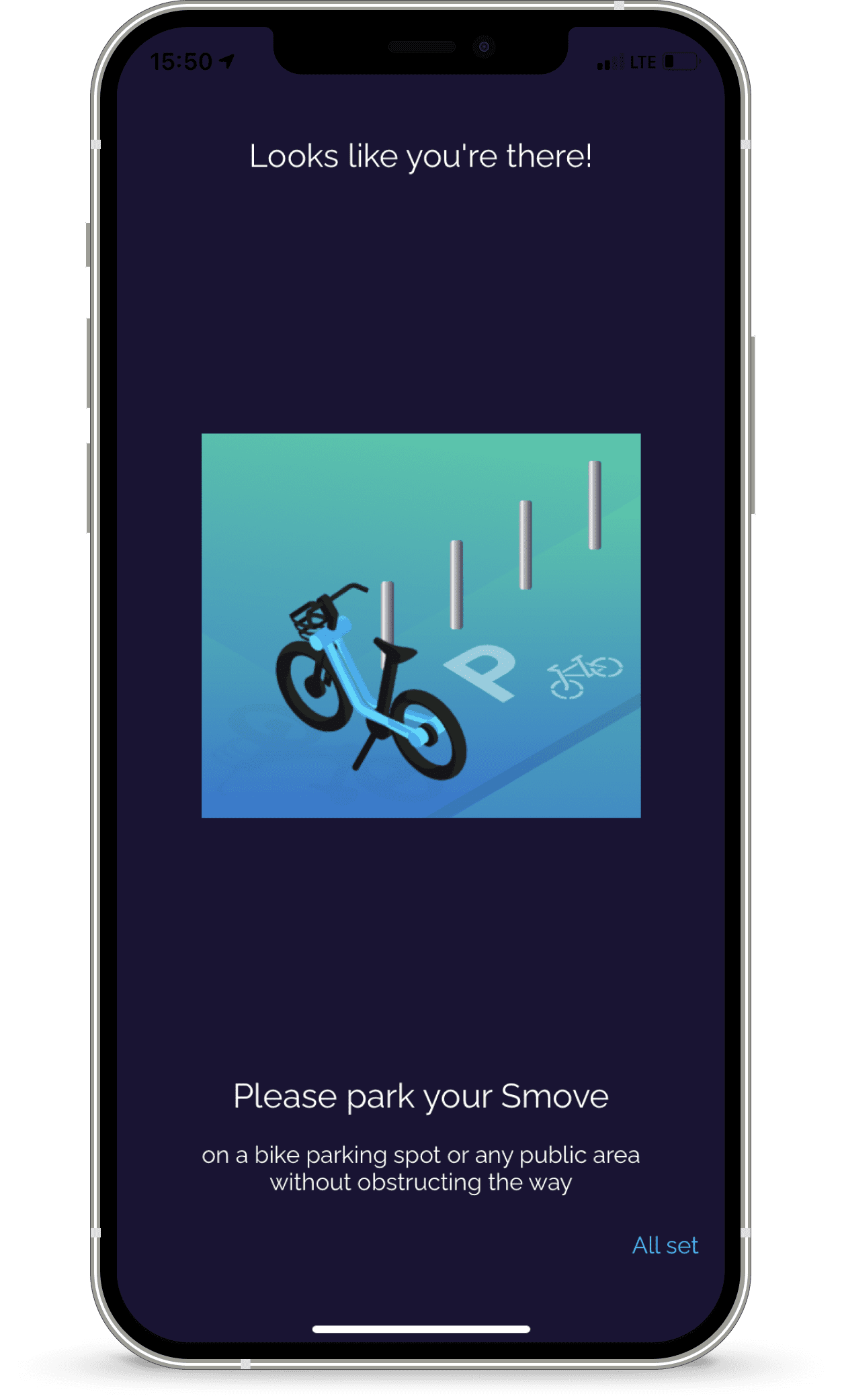 DEDICATED PARKING 🚏
To solve the issue of wrongly parked e-bikes, instead of providing users a route directly to their end destination, we provided a a route to the nearest dedicated bike parking spot approved by the city and from there we show the few meters they had to walk to their end destination. This has been a great and efficient way of solving the wrongly parked bikes issue.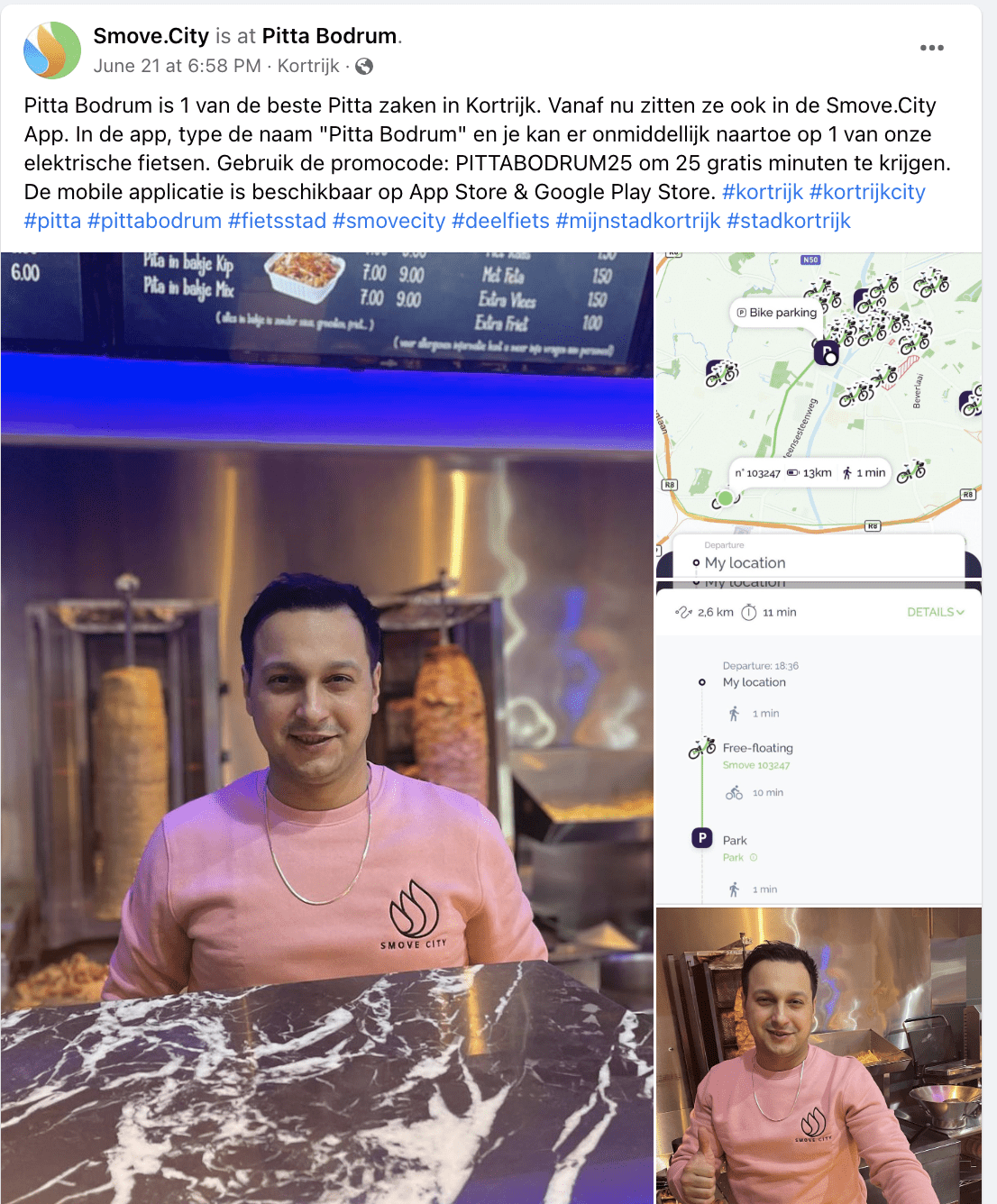 SUPPORT FOR LOCAL COMMUNITY 💚
At Smove.City, we believe in engaging the community and working together with the local authorities while supporting the local economy through partnerships with local businesses.

Thousands of Smove.City bike users may be searching for food in your area. By partnering with Smove.City, we help local restaurants and bars to connect with our users, our users get free rides if they consume or purchase at local restaurants or bars. 🍔🍟