Take Back
The Control
The city purchases the E-bikes and owns the bike share system. The city has total control over how, where and when the E-bikes are used. The city decides the price and gets 100% of the revenue from their bike share system.
Mobility Explorer
Access 2500 Public Operators Worldwide
Save Time & Money, Learn from similar cities world wide. Why would you spend years on mobility research or on feasibility studies regarding shared mobility implementations in your city, if you could just use The Smove.City Platform to access insights from other cities in just a few minutes?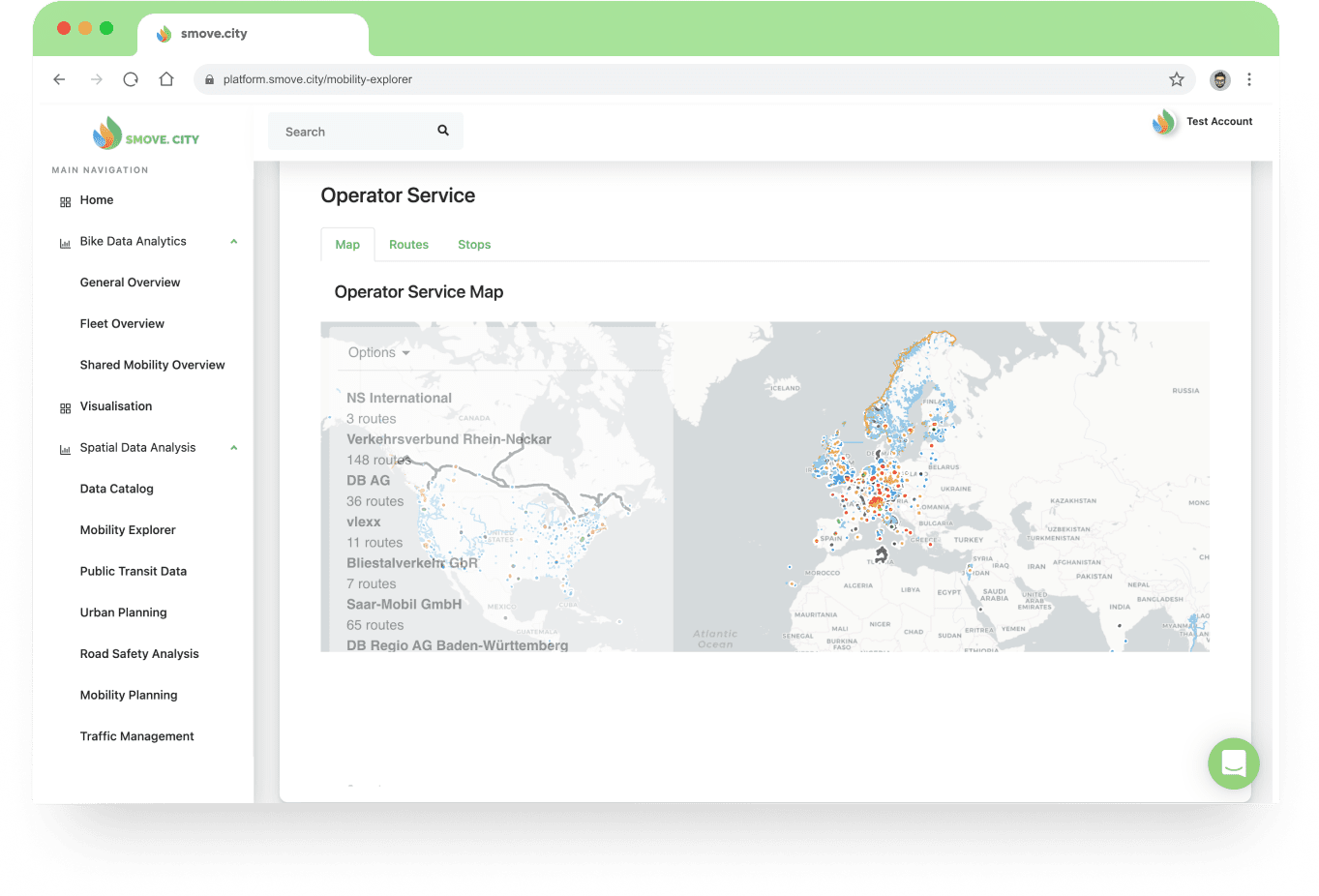 GTFS Real Time
Real time data feeds from transit providers around the world.
Global Transit
We aggregate transit feeds from over 2,500 operators in over 55 countries.
A Global Transit Map
Pan and zoom on the transit map to see routes and stops around the world. The map is designed to emphasize routes of buses and trains with more frequent service, while still showing the full extend of transit coverage.
Data Catalog
A wide range of datasets across categories.
Browse the data catalog to discover thousands of public & premium datasets to enrich your analysis and to help you better understand your city.
Thousands of public datasets.
Thousands of premium datasets.
We can show you, better than we can tell you.
Mobility Planning.
Optimizing public transport infrastructure, such as bikes, buses, trains, & metro services, is paramount in order to reduce traffic & improve road safety.

Explore Your Mobility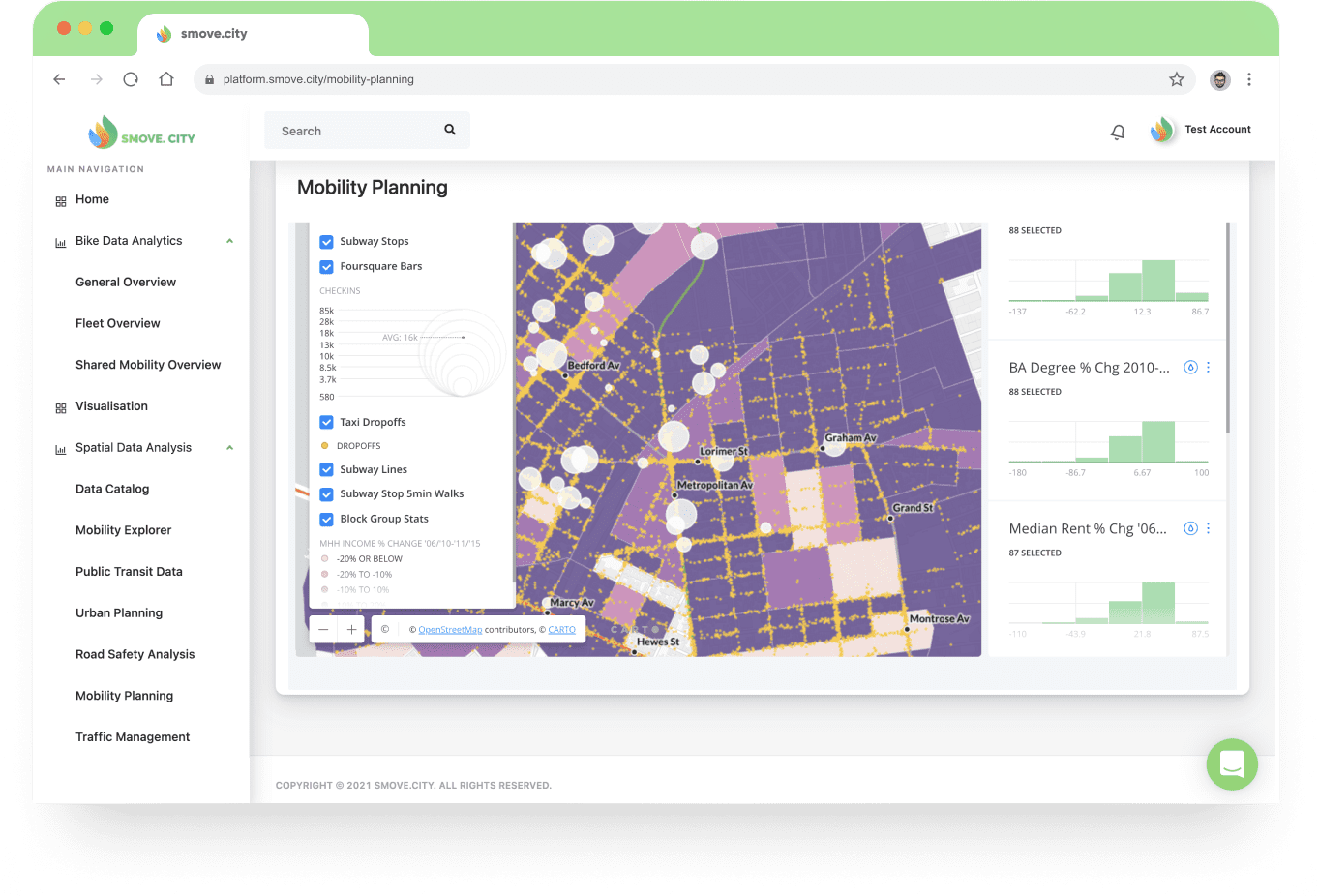 Analytics & Visualisation.
Understand mobility patterns in your city, from shared mobility to people movements.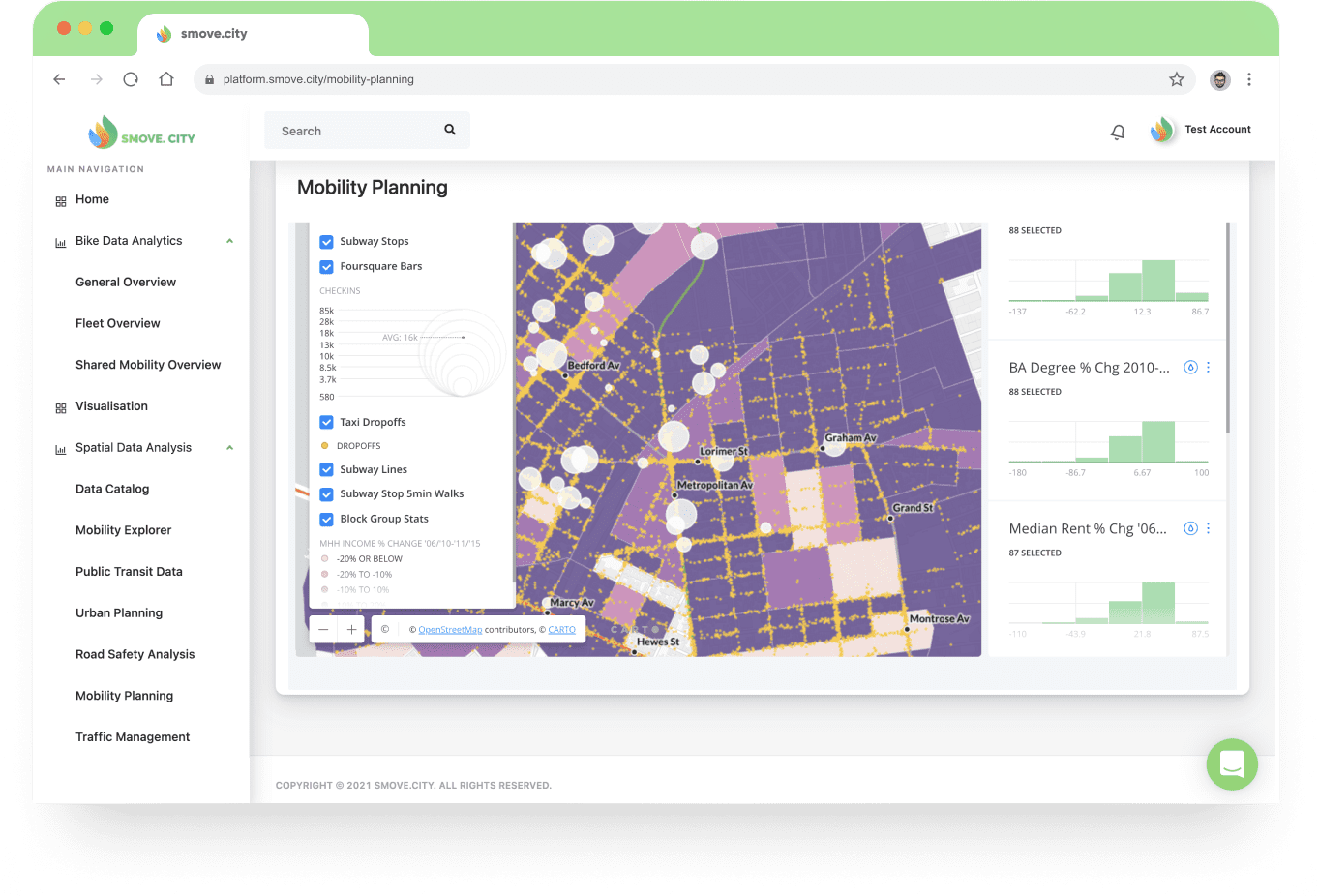 Contact us
We are here to answer any question you may have.

We're interested in
working together

Visit our headquarters
around the world.

81, Griva Digeni Avenue, 6043 Larnaca,  Cyprus

Have a project in mind?
Send a message.

Would you like to join
our growing team?